---
The Lost Trailers Biography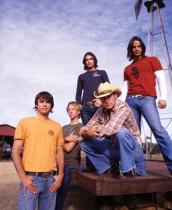 The Lost Trailers
Real name: Ryder Lee, Manny Medina, Andrew Nielson, Stokes Nielson, Jeff Potter
The Lost Trailers Biography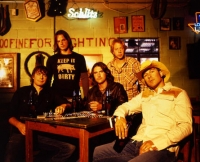 The Lost Trailers is an American country music band established in 2000 in Nashville, Tennessee. Its members include Ryder Lee (vocals), Manny Medina (rhythm guitar), Andrew Nielson (bass guitar), Stokes Nielson (vocals, lead guitar), and Jeff Potter (drums). Originally known as Stokes Nielson and The Lost Trailers, the band made its debut at a Fourth of July picnic held by country singer Willie Nelson. That year, they self-released their debut album Story of the New Age Cowboy, followed in 2002 by Trailer Trash. Their first major-label album was 2004's Welcome to the Woods, issued on Universal/Republic. After switching to BNA Records in 2006, the band issued a self-titled effort, which produced the singles "Call Me Crazy" and "Why Me", both of which entered the Billboard Hot Country Songs charts. A fifth album, Holler Back, is slated for release in 2008; its lead-off single and the title song, "Holler Back", was released in early 2008 and has become the band's highest-charting single to date.
Stokes Nielson and Ryder Lee began writing and producing music together while both were still in high school in Alexandria, Virginia. Their first album together was the self-issued The Story of the New Age Cowboy in 2000. Initially, Ryder and Stokes worked with a bass guitarist and a drummer, forming a group known as Stokes Nielson & The Lost Trailers (later shortened to The Lost Trailers); the name was derived from the fact that the band's equipment trailers had been stolen on three separate occasions.
At the time, Stokes Nielson was also working as a disc jockey for a radio station in Nashville, Tennessee. In 2000, after an on-air interview with Willie Nelson, Stokes offered him a demo version of The Lost Trailers' material; Nelson then offered the band an opportunity to play at a Fourth of July picnic, which he held annually in Texas. Stokes assumed the role of songwriter and guitarist, with Ryder serving as keyboardist and vocalist. The band's membership was finalized with Stokes' younger brother, Andrew, as keys player, Jeff Potter as drummer, and Manny Medina as bassist. The band then gained a following throughout the Southeast and Texas, performing more than 200 shows yearly.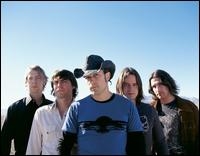 In 2002, The Lost Trailers recorded their second album, entitled Trailer Trash; a third compilation, Welcome to the Woods, followed two years later on Universal/Republic Records. Record producer Blake Chancey, who has worked with the Dixie Chicks and Waylon Jennings, saw the band perform at a concert in Fort Worth, Texas, and offered to work with them. Renee Bell, a talent executive for BNA Records, had also seen The Lost Trailers perform at another concert; she then recommended the band to the label's president, and The Lost Trailers were signed to a recording contract with BNA in 2006. Their first single, "Chicken Fried", was released in early 2006, charting at #53 on the Hot Country Songs charts. This single, however, was soon withdrawn because Zac Brown, one of the song's co-writers, had changed his mind about licensing the song to the label, as he felt that he wanted to record the song himself. (Brown ultimately did record the song as part of his own Zac Brown Band, which would release it as a single in June 2008.) "Chicken Fried" was then withdrawn and replaced with "Call Me Crazy", which went on to peak at #43; following it was "Why Me", which reached #45. These latter two songs were both included on The Lost Trailers' self-titled album for BNA, which was issued in August of that year. In 2008, The Lost Trailers are scheduled to go on a national wide tour with fellow country music artists Keith Anderson and Chris Young. Their fourth single for BNA, "Holler Back", was released in early 2008, and has become their first Top 20 hit on the country charts in June 2008.
---
---