---
Polygram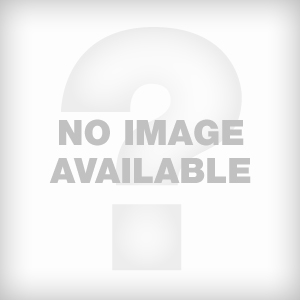 About Polygram
PolyGram was the name from 1972 of the major label recording company started by Philips as a holding company for its music interests in 1945. In 1998, it was sold to Seagram and made part of Universal Music Group.

In 1929, Decca Records (London) licensed record shop owner H.W. van Zoelen as a distributor in the Netherlands. By 1931, his company Hollandsche Decca Distributie (HDD) had become exclusive Decca distributor for all of the Netherlands and its colonies. Over the course of the 1930s, HDD put together its own facilities for A&R, recording and manufacture. HDD was doing good business during World War II, because of the absence of American and British competition. Van Zoelen wanted to sell to Philips so that HDD would have suitable backing when the competition returned, and so Philips took the opportunity to buy HDD in 1942. At this time, most large recording companies manufactured both gramophones and records; Philips CEO Anton Philips had noticed that it was risky to make gramophones without an interest in music recording and record manufacture, and that Radio Corporation of America (RCA) had merged with the Victor Talking Machine Company in 1929 for this reason. Research was already going on in Philips' labs on magnetic tape and long-playing records, and a record company could support eventual new formats, particularly as other record companies were notably unenthusiastic about new formats. After the war, Philip built a large factory in Doetinchem to produce 78rpm records.

In the 1940s, the record business was spread out within Philips — research in the Eindhoven labs, development elsewhere in Eindhoven, recording in Hilversum, manufacturing in Doetinchem, distribution from Amsterdam and exports from Eindhoven. During the late 1940s, Philips combined its various music businesses into Philips Phonografische Industrie (PPI), a wholly owned subsidiary. PPI's early growth was based on alliances. A merger was first proposed with Decca of London in late 1945, but was rejected by Edward Lewis, Decca's owner. (PolyGram finally acquired Decca in 1979.) PPI's second attempt at a merger was with Deutsche Grammophon Gesellschaft (DGG). DGG, owned by Siemens AG and well-known for its classical repertoire, had been the German licensee for Decca from 1935. Shortly after PPI was founded it had made a formal alliance with DGG to manufacture each others' records, coordinate releases and not to poach each others' artists or bid against each other for new talent. PPI and DGG finally merged in 1962.
The alliance with DGG still left PPI without repertoire in Britain or the US. But in 1951, after Columbia had failed to renew its international distribution agreement with EMI, PPI agreed to distribute Columbia recordings outside the US and have Columbia distribute its recordings inside the US. This agreement ran until 1961, when Columbia set up its own European network and PPI set out to make acquisitions in the US beginning with Mercury Records in 1962.
PPI played an important role in the introduction of the long-playing vinyl record to Europe. Columbia introduced their LP record in 1948 and Philips presented its first LP at a record retailers' convention in 1949. Philips' commitment to LP technology was an important factor in its 1951-1961 deal with Columbia.

In 1962, PPI and DGG formed the Gramophon-Philips Group (GPG), with Philips taking a 50% share in DGG and Siemens a 50% share in PPI. In 1972 the companies formally merged to form PolyGram, of which Philips and Siemens each owned 50%. In 1977 both organisations merged operationally, integrating the recording, manufacturing, distribution and marketing into a single organisation. In the late 1960s and through the 1970s, GPG/PolyGram diversified into film and television production and home video. RSO's successes included Saturday Night Fever and Grease. PolyGram's highly successful marketing during the disco craze included the Casablanca film Thank God It's Friday and its associated soundtrack. During the boom in disco, PolyGram's US market share had gone from 5% to 20%. This can also be attributed to multi-million selling LPs & 45s by The Bee Gees, Donna Summer, The Village People, Andy Gibb, Kool and The Gang and rock act Kiss. For a short while, it was the world's largest record company.

However, a crisis was looming. Before 1978, with the acquisition of UDC, the distribution organisation was too large and PolyGram was making losses. When US operations were running at full capacity, PolyGram expanded aggressively, and would press large quantities of records without knowing the demand. In late 1979, the disco boom busted, leaving the company not only with an underutilised distribution network but with overoptimistic product orders and profligate labels. For example, Casablanca was notable for management spending on luxury cars and cocaine. From 1980 onwards, PolyGram was running up tremendous losses. Legal documents put the company's total losses at not less than US$220 million. Another factor was the massive failure of the heavily over-promoted film version of "Sgt. Pepper's Lonely Heart's Club Band" . The film, which starred the then-hot Bee Gees and Peter Frampton, as well as Beatle covers by them and other artists such as Aerosmith, Billy Preston, and Earth, Wind, and Fire, was highly anticipated to surpass the success of both the "Saturday Night Fever" and "Grease" soundtracks, mostly due to the film's popular music stars. In fact, the soundtrack LP, based on only advance orders, was released triple platinum. However, the movie was released to blistering reviews and died a quick death at the box office. This resulted in the failure of the soundtrack LP as well. In turn, record dealers flooded Polygram with returned LPs, and it was rumoured that many of the returns were bootlegged copies. The losses experienced by the massive failure of the movie nearly wiped out the profits the company had made on both "Saturday Night Fever" and "Grease". When the disco craze blew up in 1979, the company's fates were sealed. The end of the disco craze also resulted in a huge drop in records sales for both The Bee Gees and Casablanca's Village People. The company also experienced losses by the defection of Casablanca's Donna Summer to newly formed Geffen as well as the dropping of Andy Gibb from the label, whose personal problems with cocaine and alcohol began to affect his recording career. Summer and The Bee Gees also had legal disputes with their labels, which further complicated matters.

In 1983, Philips manager Jan Timmer was appointed CEO. He cut the workforce from 13,000 to 7,000, reduced PolyGram's LP and cassette plants from eighteen to five and decreased the company's dependence on superstars by spreading the repertoire across different genres and nurturing national and regional talent. By 1985, PolyGram was profitable once more. Its roster of labels by this time included: Polydor, Mercury, Wing, Fontana, Vertigo, London, FFRR, Casablanca, RSO, De-Lite, Riva, Threshold, Tin Pan, Atlanta Artists, and Total Experience. The compact disc, invented by Philips and Sony, helped greatly in boosting the company's sales and market share. PolyGram's strength in classical music helped greatly, as many of the CD's early adopters were classical music lovers. Total US sales of CDs were 1 million in 1983, 334 million in 1990 and 943 million in 2000. Total UK sales were 300,000 in 1983, 51 million in 1990 and 202 million in 2000. The CD increased PolyGram's profit margin from 4-6% in the mid-1980s to 7-9% by the early 1990s. As well, videos were distributed by PolyGram Video. In 1998, Philips sold PolyGram to Seagram and it was merged into Universal Music Group.
Website: new.umusic.com
Polygram Artists
Polygram 5 Most Recent Releases

Release Date: 05/18/99
Number of songs: 13
View details | Buy now:

Release Date: 04/28/98
Number of songs: 20
View details | Buy now:

Release Date: 10/17/95
Number of songs: 12
View details | Buy now:

Release Date: //
Number of songs: 10
View details | Buy now:

Release Date: //
Number of songs: 20
View details | Buy now:
---
---