---
Toby Keith Biography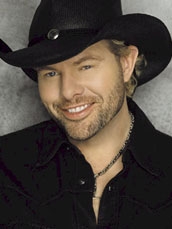 Toby Keith Biography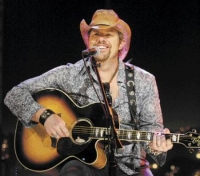 Toby Keith is an American country music singer-songwriter. Five of his albums have reached number one on the Billboard Top Country Albums chart, and he has had sixteen Number One singles on the Billboard Hot Country Songs charts. In addition, he starred in the 2006 film Broken Bridges.

Keith was born in Clinton, Oklahoma, the son of Carolyn Joan (née Ross) and Hubert K. Covel Jr.] He has a sister, Tonni, and a brother, Tracy. His family moved to Moore, Oklahoma (a suburb of Oklahoma City) when Keith was young. His grandmother owned a supper club and Keith became interested in the musicians who came there to play. He got his first guitar at the age of eight. Keith attended Highland West Junior High and Moore High School where he played on the football team.

Keith graduated from Moore High School and, in 1979, went to work as a derrick hand in the booming oil fields of Oklahoma. He worked his way up to become an operation manager. At the age of 20, he formed the Easy Money band and they played local bars as he continued to work in the oil industry. At times, he would have to leave in the middle of a gig if he was paged to work in the oil field.

In 1982, the oil industry in Oklahoma began a rapid decline and Keith soon found himself unemployed. He fell back on his football training and played defensive end with the semi-pro Oklahoma City Drillers while continuing to perform with his band. (The Drillers were an unofficial farm club of the United States Football League's Oklahoma Outlaws; Keith tried out for the Outlaws but did not make the team.) After two years with the Drillers, Keith decided to try music full time. His family and friends were doubtful he would succeed, but in 1984, Easy Money began playing the honky tonk circuit in Oklahoma and Texas. The band cut a single titled Blue Moon and the song received some airplay on local radio stations in Oklahoma.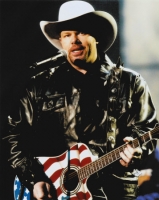 Also in 1984, Keith married his wife, Tricia. He is the father of three children; Shelley (born 1980), Krystal (born 1985), and Stelen (born 1997). An avid University of Oklahoma football fan, Keith is often seen at Oklahoma Sooners games and practices.

On 24 March 2001 Keith's father was killed in a car accident on interstate 35. On 25 December 2007 the Covel family was awarded $2.8 million for the wrongful death of H.K.Covel. Elias and Pedro Rodriguez, operators of Rodriguez Transportes of Tulsa, and the Republic Western Insurance Co were found liable as they failed to properly equip the truck with properly working air brakes.

Nashville, Tennessee. Keith hung out and busked on Music Row and at a place called Houndogs. He distributed copies of a demo tape the band had made to the many record companies in the city. There was no interest by any of the record labels and Keith returned home feeling depressed. Keith had promised himself to have a recording contract by the time he was 30 years old or give up on music as a career. He had already passed that age without any prospects for a recording contract.

Fortunately for Keith, a flight attendant and fan of his gave a copy of Keith's demo tape to Harold Shedd, a Mercury Records executive, while he was traveling on a flight she was working. Shedd enjoyed what he heard, went to see Keith perform live and then signed him to a recording contract with Mercury. His debut single, "Should've Been a Cowboy" (1993), went to number 1 on the Billboard country singles chart, and his self-titled debut album was certified platinum. Other hit singles included "A Little Less Talk and a Lot More Action" and "Wish I Didn't Know Now".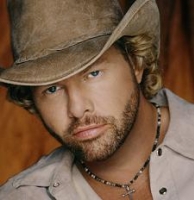 Keith moved briefly to Polydor Records and released his next two albums, Boomtown (1994) and Blue Moon (1996). The albums went gold and platinum respectively. In 1996, Keith was also featured on the Beach Boys' now out-of-print 1996 album Stars and Stripes Vol. 1 performing a cover of their 1963 hit Be True to Your School with the Beach Boys themselves providing the harmonies and backing vocals.

Polydor folded and Keith moved back to Mercury Records (now called Mercury Nashville), and released his fourth album, Dream Walkin' (1997). The album featured a duet with Sting, "I'm So Happy I Can't Stop Crying", which had previously been a hit for Sting himself. Keith began work on his next album How Do You Like Me Now (1999) at Mercury but purchased the rights to the album and moved to DreamWorks Nashville because of creative differences with Mercury. The first single off How Do You Like Me Now failed to make the Top 40 on the country charts. However, the follow-up single, which was the album's title track, went on to spend five weeks at number one, helping boost the album's sales to double platinum.

Keith also began doing a series of television advertisements for Telecom USA for their discount long distance telephone service 10-10-220. Because of the ads and his latest hit album, Keith became a superstar and household name. He also starred in Ford commercials, singing original songs such as "Ford Truck Man" and "Field Trip (Look Again)" while driving Ford trucks. Keith made an appearance at the very first Total Nonstop Action Wrestling (then NWA-TNA) weekly pay-per-view on June 19, 2002, where his playing of Courtesy of the Red, White and Blue was interrupted by Jeff Jarrett. He would later enter the Gauntlet for the Gold main event specifically to eliminate Jarrett from the match. He would appear the next week, on June 26, and help Scott Hall defeat Jarrett in singles action.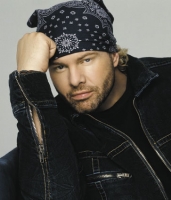 November 9, 2004, Keith released a special duet with his daughter and aspiring singer, Krystal (age 19 at the time). The song, a remake of James Taylor and Carly Simon's "Mockingbird" was performed on the 2004 CMA's by the duo. The song reached top 25 on the charts. Keith was the subject of the January, 2005 issue of Playboy Magazine's Playboy Interview. That year, Keith toured with rock guitarist Ted Nugent, whom Keith met in Iraq while they were both performing in USO-sponsored shows for the coalition troops.

On August 31, 2005, Keith parted ways with Universal Music Group- which had since bought DreamWorks- and launched his own record label called Show Dog Nashville. Its first release was Keith's album White Trash With Money, followed by the soundtrack to Broken Bridges. Big Dog Daddy, the album that birthed his single High Maintenance Woman, was released on June 12th, 2007. The album debuted at the top of the Billboard 200 charts, his third album to reach this feat, after "Unleashed" and "Shock'n Y'all"

In the Autumn of 2005, he filmed Broken Bridges, written by Cherie Bennett and Jeff Gottesfeld, and directed by Steven Goldmann. This feature film from Paramount/CMT Films was released on September 8, 2006. A contemporary story set in small-town Tennessee, Keith plays Bo Price, a country musician whose career has seen better times. The movie also stars Kelly Preston, Burt Reynolds, and Tess Harper.

In 2005, Keith opened Toby Keith's I Love This Bar & Grill in Oklahoma City, Oklahoma and another location in Tulsa, Oklahoma. Keith had continued his Hookin' Up & Hangin' Out Tour, sponsored by Ford trucks, in Albany, New York, with guests Flynnville Train, Lindsey Haun, and Miranda Lambert, which wraped up in Hartford, Connecticut

Currently Toby Keith is doing the Bigger and Badder 2008 Tour which is still sponsored by Ford and also promotes his new movie coming out August 8th, 2008 called Beer for My Horses. Keith had finished writing the script and stars in the movie which is based on his and Willie Nelson's 2003 hit Beer for My Horses
---
---