---
Ryan Adams Biography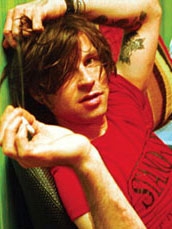 Ryan Adams
Real name: David Ryan Adams
Ryan Adams Biography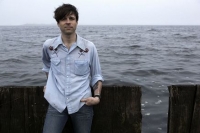 David Ryan Adams is an American alt-country/rock singer-songwriter. Raised by his mother and grandmother, Adams dropped out of school at age 16 and performed with several local bands before moving to Raleigh and forming the band Whiskeytown. Three albums and five years later, Adams went solo, releasing Heartbreaker in 2000. A longtime resident of New York City, Adams is probably best known for his song "New York, New York", which appeared on his 2001 release Gold. He has since released four more solo albums and three albums and one EP with backing band The Cardinals. His latest release, the EP Follow The Lights, was released on October 23, 2007. Adams has also produced albums by Jesse Malin and Willie Nelson and contributed to the albums of artists, including Toots and the Maytals, Beth Orton, The Wallflowers, Jesse Brand, Minnie Driver, Counting Crows, America and Cowboy Junkies. He also appeared on CMT's Crossroads with Elton John.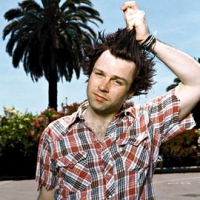 Adams dropped out of high school in his first week of tenth grade, moving into Jere McIlwean's rental house just outside Jacksonville. Around this time he performed briefly with two local bands, Ass and The Lazy Stars. Following this, Adams joined The Patty Duke Syndrome, and once played in a bar in Jacksonville. After obtaining his GED, Adams left Jacksonville for Raleigh, shortly followed by bandmate Jere McIlwean. The Patty Duke Syndrome split in 1994, after releasing a 7" single containing two songs (The Patty Duke Syndrome was on one side, while the other side was a band called GlamourPuss).
Following the break up of The Patty Duke Syndrome, Adams went on to found Whiskeytown with Caitlin Cary, Eric "Skillet" Gilmore, Steve Grothmann and Phil Wandscher. The founding of Whiskeytown saw Adams move to alt-country, describing punk rock as "too hard to sing" in the title track of Whiskeytown's debut album Faithless Street. Whiskeytown was heavily influenced by the country-rock pioneers, most notably Gram Parsons (with whom Adams shares a birthday). Whiskeytown quickly gained critical acclaim with the release of their second full-length album, Stranger's Almanac, their first major label release. Many of the other members of the band found Adams difficult to work with, resulting in multiple line-up changes during Whiskeytown's five-year career. By the time of the recording of their final album, Pneumonia, in 1999, Caitlin Cary was the only founding member other than Adams still with the band. Pneumonia was the first of several collaborations between Adams and producer Ethan Johns. The release of Pneumonia was held up until 2001 because of legal troubles stemming from the merger of Universal and PolyGram.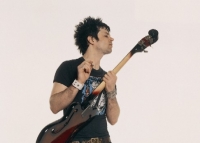 Adams made his solo debut in 2000, with Heartbreaker (also produced by Ethan Johns). Emmylou Harris, who was originally Gram Parsons' singing partner, sang backup on "Oh My Sweet Carolina." Other backing vocals and instruments were provided by Gillian Welch, David Rawlings and Kim Richey as Adams embraced a style more reminiscent of folk music. It was met with considerable critical success, but sales were slow. In 2001, Adams released Gold, a sprawling 16-song album with a limited edition five-song bonus disc. Unlike Adams' previous work the album adopted less of a country style, going on to sell 364,000 copies and making Gold Adams' best-selling album to-date. The album earned Adams two Grammy Award nominations in 2002; "Best Male Rock Vocal" for "New York, New York" and "Best Rock Album". Adams also received a nomination the same year for "Best Male Country Vocal" for his version of Hank Williams' "Lovesick Blues" from the tribute album Timeless. Gold's "When the Stars Go Blue" has been covered by The Corrs and Bono, Tyler Hilton and Tim McGraw.
The music video for "New York, New York", shot on September 7, 2001, the week before the September 11, 2001 attacks, prominently featured the twin towers of the World Trade Center in the background, with Adams in the foreground singing "I'll always love you, though, New York." The video received a large amount of air time on MTV in the days following the attacks. Following the success of Gold, in 2002 Adams released Demolition. A compilation of tracks from earlier recording sessions, Demolition included tracks which were recorded for but never included in his previous releases, including songs from the unreleased albums 48 Hours and The Suicide Handbook. Although the album garnered more critical attention it failed to sell as well as Gold. That same year, Adams produced Jesse Malin's first album, The Fine Art of Self Destruction, and later worked with Malin to form the punk-rock group The Finger (under the pseudonyms, "Warren Peace" and "Irving Plaza" respectively), who released two E.P.s which were collected together to form We Are Fuck You, released on One Little Indian Records in 2003. He also starred in a Gap advertisement with Willie Nelson, performing a cover of Hank Williams' "Move It On Over."
In May of 2002, Adams joined Elton John on CMT's Crossroads, which brings together country artists with musicians from other genres. During the show, John referred to Adams as "fabulous one" and spoke of how Heartbreaker inspired him to record Songs from the West Coast, which at the time was his most successful album in several years. Also in 2002, Adams reportedly recorded a cover of The Strokes' debut album Is This It, though it has never been publicly released.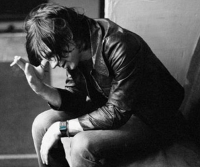 During 2002 and 2003 Adams worked on recording Love Is Hell, intending to release it in 2003. Lost Highway deemed that it was not commercially viable and was reluctant to release it, leading Adams to go back to the studio. Two weeks later he returned to Lost Highway with Rock n Roll, which featured guest musicians including Melissa Auf der Maur, Green Day's Billie Joe Armstrong, and Adams' girlfriend at the time, Parker Posey. Adams and Lost Highway eventually agreed that the label would release Rock N Roll as well as Love Is Hell, on the condition that Love Is Hell be split into two EP installments. Rock N Roll and Love Is Hell, Pt. 1 were released in November 2003, followed by Love Is Hell, Pt. 2 in December. Both albums were well received by critics, and in May 2004 Love Is Hell was re-released as a full-length album. Love Is Hell included a cover of Oasis' "Wonderwall", which Adams had previously performed live, and about which Noel Gallagher once said, "I never got my head round this song until I went to see heard Ryan Adams play and he did an amazing cover of it." The song earned Adams a Grammy nomination for "Best Solo Rock Vocal Performance". While on tour to support Love Is Hell in January 2004, Adams broke his left wrist during a performance at the Royal Court Theatre in Liverpool. Adams fell off the end of the stage into the lowered orchestra pit six feet below, while performing "The Shadowlands". Dates from Adams' European and American tours had to be cancelled as a result of his injury.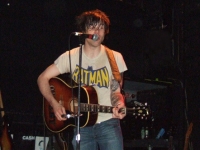 2005 saw Adams join with backing band The Cardinals to produce two albums, Cold Roses and Jacksonville City Nights. Cold Roses, a double album, included backing vocals from Rachael Yamagata on three songs; "Let It Ride", "Cold Roses" and "Friends". His second album of the year, Jacksonville City Nights, featured a duet with Norah Jones on "Dear John". As well as releasing two albums with The Cardinals, Adams released the solo album 29 late in the year. In addition to releasing three albums, that year Adams joined other musicians in playing a Hurricane Katrina benefit show at Irving Plaza in New York City. He also contributed three songs to the soundtrack of Elizabethtown; "Come Pick Me Up", "Words" and "English Girls Approximately". Adams befriended Phil Lesh of the Grateful Dead, after first meeting him at the Jammys awards in New York in 2005. The two performed Jerry Garcia and Robert Hunter's Grateful Dead classic, "Wharf Rat". Adams performed at subsequent outings of Phil Lesh and Friends, including a two-night stand at Red Rocks Park outside of Denver, Colorado and on New Year's Eve 2005 at the Bill Graham Event Center in San Francisco. Throughout 2006, Lesh's live performances included compositions by Adams, including several from Cold Roses ("Cold Roses", "Let It Ride", and "Magnolia Mountain").
In early 2006 Adams performed a solo tour of the United Kingdom, often accompanied by Brad Pemberton (drummer for The Cardinals) and on the final date in London by Neal Casal. Adams then toured the United States with The Cardinals, including a performance at Lollapalooza in Chicago. Adams and The Cardinals then returned to the UK in the summer to begin a tour of Europe. Adams produced Willie Nelson's album Songbird, while he and The Cardinals performed as Nelson's backing band. The album was released in October, 2006. He also opened for Nelson at the Hollywood Bowl later that fall, a show that featured Phil Lesh on bass and multiple Grateful Dead songs. Late in 2006, Adams experimented with hip hop music, adding to his web site 18 albums worth of new recordings under various pseudonyms, featuring humorous and nonsensical lyrics.
After announcing and subsequently cancelling a performance at Stonehenge as part of the Salisbury International Arts Festival, Adams released his ninth album on June 26, 2007, titled Easy Tiger. The album includes many tracks which were debuted during 2006's tours, as well as other older tracks which were previously unreleased. Later that year, Adams revealed that he had endured "an extended period of substance abuse" that ended in 2006. Adams indicated that he routinely snorted heroin mixed with cocaine, and abused alcohol and pills. Adams beat his addiction with the assistance of his girlfriend at the time, Jessica Joffe, using Valium therapy and occasionally attending meetings of Alcoholics Anonymous. On October 23, 2007, Adams released Follow the Lights, an EP featuring three new songs: "Follow The Lights", "Blue Hotel", and "My Love For You Is Real", along with live studio versions of other previously released songs. Adams also appeared as a guest musician on Cowboy Junkies' 2007 album and DVD Trinity Revisited, a 20th-anniversary re-recording of their classic album The Trinity Session.
In a November 7, 2007 post at the Ryan Adams Archive, Adams stated that the Cardinals will start working on a new album in Paris, France, after the band's west coast tour ends. According to Adams, the album will be entitled The Cardinals III/IV. Adams stated that the record will "reflect the Cardinals you hear live, during those two set nights." Adams also said that he will be recording a solo record in 2008, reminiscent of "an old style crooner record". In a second post, dated November 12, 2007, Adams stated that he has experienced significant hearing loss over the course of the 2007 tour. An excerpt from the post reads, "I lost so much on this tour too. It was humbling. I lost most of my hearing in my left ear and possibly some now on the right. It is rather dramatic and something I am going to have to learn to live with and work around. But it is a huge challenge."
---
---