---
Luke Olson Biography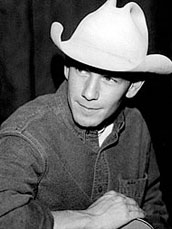 Luke Olson Biography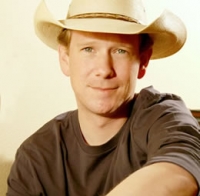 Luke Olson's music career began when he was eight years old. He and has been singing and playing to appreciative audiences for more than a decade. A graduate of Texas Tech in Lubbock, Texas, Luke has now recorded five albums, MAYBE SOMEDAY (recorded in San Antonio in 1996), SOUTHERN SKIES (recorded in San Antonio in 1997), PANHANDLE SUNSET ( produced by Lloyd Maines and recorded in June 1999 at Meridian and Cedar Creek Studios in Fair Oaks and Austin, Texas), UVALDE (produced by Lloyd Maines and recorded at Cedar Creek Studios in Austin) and his latest release (released in July 2008) RED RIVER BLUE. Uvalde, inspired by Luke's travels throughout Texas and beyond, contains seven original songs and three covers including a stunning bluegrass version of J.J. Cale's "If You're Ever In Oklahoma." Additionally, the single "Gulf Coast Romance" features Pat Green and Ray Wylie Hubbard and the single "All These Years" features Terri Hendrix. Luke plans on recording another album in the near future.

Luke has shared the stage and been an opening act for texas and regional artists such as Willie Nelson,Charlie Robison, Bruce Robison, Jack Ingram, Joe Ely, Joe King Carrasco, Mark David Manders Pat Green, Cory Morrow, Chris Wall, Bellamy Brothers, Robert Earl Keen, Lyle Lovett, Jerry Jeff Walker, Cooder Graw, Alabama, Ray Wylie Hubbard, Terri Hendrix, Max Stalling, Steve Fromhloz, Merle Haggard, David Allan Coe, Cross Canadian Ragweed, Roger Creager, Wade Bowen, Jason Boland, Hayes Carl, Adam Caroll,and Gary P. Nunn, John Anderson, Randy Rogers Band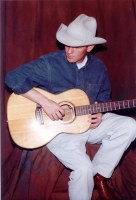 San Antonio's Current Magazine awarded Luke the "Best New Artist" at its 11th Annual Music Awards Ceremony in March, 1998. Readers of The University Daily in Lubbock selected Luke as the "Best Local Country & Western Band" in April, 1999. The editors and audience of Citysearch.com chose Luke as San Antonio's "Favorite Local Singer" in the website's "Favorites in San Antonio" contest in October, 2000.

Luke has enjoyed a full schedule, for the past twelve years, performing 45 live engagements in 1997, 77 live concerts in 1998, 41 concerts in 1999 and 38 in 2000, including the American Cancer Society Cattle Baron's Gala with Lyle Lovett. During 2001 and 2002, Luke played numerous shows including the Robert Earl Keen Halloween Show @ Floores Country Store on Oct 27th, and the Chili-Cook-Off in Lubbock, Texas with Pat Green, Cory Morrow, and Cross Canadian Ragweed on Sept.23rd. On Friday, November 15th, 2002 Luke shared the stage with Willie Nelson at the Kalf Fry in Lubbock, Texas. Luke will on tour throughout the summer promoting the new album, Uvalde, which will be released nationwide on June 10th, 2003.

Luke recorded his Fifth album in Nashville, TN in July 2007, and toured in Europe in Aug. 2007. The new CD titled "Red River Blue" will be released in Sustain Records in July 2008. Luke also has currently signed with AUE "Austin Universal Entertainment based out of Austin, Texas who will be handeling promotions and booking for Luke.
---
---