---
Leon Russell Biography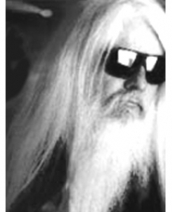 Leon Russell Biography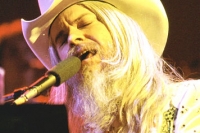 Leon Russell (born Claude Russell Bridges on April 2, 1942 in Lawton, Oklahoma, United States) is a singer, songwriter, pianist, and guitarist. Russell attended Will Rogers High School in Tulsa, Oklahoma. He is occasionally referred to as "The Master of Space and Time," a title he acquired around the time of his collaborations with Joe Cocker.
First known mostly as a session musician, Russell has played with artists as varied as Jerry Lee Lewis, Phil Spector, Joe Cocker, George Harrison, Ringo Starr, BB King, Freddie King, Eric Clapton, Bill Wyman, The Beach Boys, Willie Nelson, Badfinger, Tijuana Brass, J.J. Cale, Frank Sinatra, The Band, Marc Benno, Edgar and Johnny Winter, Glen Campbell, Gary Busey, and The Rolling Stones. With a solo career spanning the genres of rock, blues, and gospel, Russell began his musical career at 14 in Tulsa nightclubs.
Two years later, after settling in Los Angeles, he studied guitar with James Burton, and worked sessions with Dorsey Burnette and Glen Campbell. After becoming a part of Phil Spector's studio group, Russell played backup on many of the most popular hits of the 1960s, including The Byrds, Gary Lewis and the Playboys, Bobby "Boris" Pickett and Herb Alpert. He also served as Snuff Garrett's assistant on numerous productions. Russell built his own recording studio in 1967, and recorded his first LP, Look Inside the Asylum Choir, in a collaboration with Marc Benno.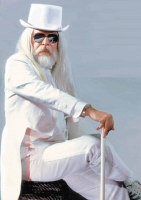 His first songwriting hit was Joe Cocker's 1969 version of "Delta Lady", and Russell went on to organise Cocker's Mad Dogs and Englishmen tour. The Russell-written "Superstar", sung by Rita Coolidge on that tour, would go on to be a big hit by The Carpenters, Luther Vandross, and others. Shortly thereafter, Russell released a solo album, Leon Russell, which included the original version of the popular "A Song for You". Also in 1970, Russell played piano on Dave Mason's album, Alone Together (notably, on the song "Sad and Deep as You"). In 1972, his album Carney reached #2 on the charts, fueled by the hit single "Tightrope". In addition, the LP contained a tune called "This Masquerade" that the Carpenters also recorded, and years later, would win a Grammy for George Benson.
His 1975 album Will O' the Wisp was commercially successful, along with its single "Lady Blue". Gailard Sartain, fondly remembered by Tulsans as Mazeppa Pompazoidi (a Saturday night movie host, joined many times by Gary Busey), did the cover artwork for the LP. Later that year, Russell married Mary McCreary, a former member of Sly & the Family Stone's background vocal group Little Sister. The two collaborated on The Wedding Album in 1976. In 1977, Russell and McCreary reunited for another album. Russell and Willie Nelson had a number one duet on the Billboard country music charts in 1979 with the Elvis Presley classic "Heartbreak Hotel". He spent the next two years touring with the New Grass Revival, and released two more albums with Paradise before the label folded. For several years, Russell stayed largely out of the music spotlight, releasing Anything Can Happen in 1992, then two more albums in 1998 and 1999. He continues to tour at the age of 65. His bassist, Jack Wessel, has been with Russell close to 25 years. His son with McCreary, Teddy Jack (named after Gary Busey's character on Sartain's show), has also toured with his father, as have his sisters Tina Rose and Sugaree Noel.
---
---