---
Lee Ann Womack Biography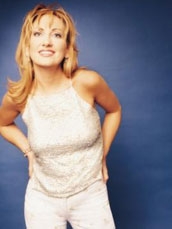 Lee Ann Womack Biography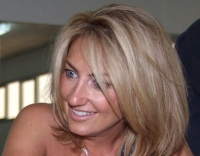 Lee Ann Womack (born August 19, 1966) is a Grammy Award-winning American country-pop artist.Best-known for her 2000 Country-Pop crossover hit, "I Hope You Dance", Womack has had three Gold albums and four Platinum albums, since breaking through in 1997 with her debut self-titled album. She has also won two Grammy awards and over five awards from the Country Music Association, as well as having numerous Top 10 and 20 Country hits. Womack was born in Jacksonville, Texas in 1966. As a child, Womack was surrounded by Country music, because her father was a Country music disc jockey. Mr. Womack would take his daughter to the studio, and used her assistance in picking out records to play, fromBob Wills to Glen Campbell, which were her favorites. Womack became very interested in country music, particularly artists from theNashville Sound, a type of Country music popular in the 60s that incorporated string instruments, and other orchestrated music arrangements that made Country music at that time have a Pop-tinged sound to it. She spent her spare time listening to music from the Grand Ole Opry on her stereo, and opted to take a trip to Music Row in Nashville, rather than going on her senior trip. Womack attended college at the South Plains College in Levedlland, Texas, where she studied commercial music, and played in a Country music band called "Country Caravan". She continued her education at Nashville's Belmont University, where she enrolled in the music business program. The business route of music gave Lee Ann the opportunity to work for MCA Records, as an intern in the A&R department.

In 1997, she released her self-titled debut album (Lee Ann Womack), which brought her onto the country music scene as a herald of a more neotraditional country music sound, in a genre that had begun to sound more pop-oriented with the likes of LeAnn Rimes, Faith Hill and Shania Twain topping the charts. When Lee Ann's self-titled debut album was released in 1997, her label was worried that audiences wouldn't be able to differentiate between her and LeAnn Rimes, who was becoming a country sensation at the same time. In 1997, her first single, "Never Again, Again," stunned radio programmers with its traditional country sound and only climbed to No. 22. However, with endorsements from Alan Jackson, George Strait and other torchbearers, Womack rose to the No. 2 spot four times with singles on Decca, including "The Fool," "You've Got to Talk to Me," "A Little Past Little Rock" and "I'll Think of a Reason Later." When the label shuttered, she moved to MCA Nashville. Her debut album was certified "Platinum" by the RIAA.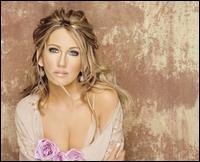 Her second album, 1998's Some Things I Know, set the tone for what the pop oriented direction of country music sought to encapsulate in the late 1990s. The album produced two top 10 Country hits, "A Little Past Little Rock" and "I'll Think of a Reason Later", both of which hit No. 2 on the Country charts in 1999. "I'll Think of a Reason Later" was Womack's first entry onto the Billboard Hot 100's Top 40 music chart. The last single released from her second album "Now You See Me (Now You Don't)" was a top 15 Country hit in 1999, failing to make the top 10. This album didn't sell as well as did her previous, only reaching No. 20 on the "Top Country Albums" chart and No. 136 on the "Billboard 200". However, the album did get a "Gold" rating from the RIAA, being it sold about 500,000 copies.

In 2000, Womack released a third album titled, I Hope You Dance. The album was almost entirely aimed at the Pop market. The title track, "I Hope You Dance" [featuring background vocals from Sons of the Desert] was a major Country-Pop crossover hit. While Womack's other singles had charted Billboard's Hot 100, only one of which reached the Billboard Top 40. However, "I Hope You Dance" was the farthest charting single Womack released to Billboard's Hot 100, reaching the top 15, peaking at No. 14 in 2000. The song also reached No. 1 on the Billboard Country charts on the week of July 8, spending five weeks at No. 1, and is currently Womack's only No. 1 hit to date and is considered her signature song. "I Hope You Dance" also charted the Adult Contemporary tracks, also reaching No. 1 there. "I Hope You Dance" became Womack's breakthrough Pop smash, which some people considered a strange feat for Womack probably because her previous releases were neo-traditional country. In 2002, Womack released a fourth, which again sounded more Pop-tinged, after receiving success from the previous year. The title track of the new album, barely broke the Country top 20, and the second single barely broke the Country top 40. Her 2002 follow-up, Something Worth Leaving Behind led to poor sales, no major hits and a misguided attempt at a glossy, pop-flavored attitude, Womack's career stalled. She strayed even further from traditional country music with the Big Band-inspired Christmas album, The Season for Romance. However, Womack's career was slightly revitalized with a duet with Willie Nelson that nearly broke the Country top 20, "Mendocino County Line", which reached No. 22, and won the duo a Grammy award in 2003 for Vocal Event of the Year.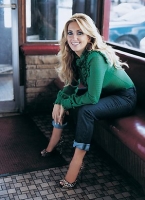 In 2005, Womack released her first studio album since 2003, titled There's More Where That Came From, an album that was aimed to be more Country-sounding. The lead single, "I May Hate Myself in the Morning" was a top 10 Country hit in 2005, Womack's first top 10 since 2001. The song also features from Womack's ex-husband, Jason Sellers. Womack estimates she personally listened to over a thousand songs to find the baker's dozen on There's More Where That Came From. The album was certified "Gold" by the RIAA in 2005, and reached No. 3 on the "Top Country Albums" chart and No. 12 on the "Billboard 200". Later in 2005, Womack won three awards at the Country Music Awards: Single of the Year for "I May Hate Myself In The Morning", Album of the Year for There's More Where That Came From, and Musical Event of the Year for her duet, "Good News, Bad News", with George Strait. The next two singles from the album were not as successful, the second single, "He Oughta Know That By Now" only reached No. 22 on the Country charts and 2005, and reached its peak position on the Bubbling Hot 100 at 116. The third single, "Twenty Years and Two Husbands Ago" only cracked the Country charts at No. 32 in late 2005.

In summer of 2006, Womack announced plans to release a new studio album in late in the year on Mercury Nashville Records, titled Finding My Way Back Home. The album's first single, which was the title track, reached #37 in 2006. The album has was later re-scheduled 2007, because Womack found more songs that she wanted to record, however it was never released and Womack left Mercury.
---
---