---
Jo Dee Messina Biography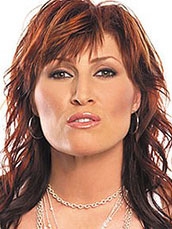 Jo Dee Messina
Real name: Jo-Dee Marie Messina
Jo Dee Messina Biography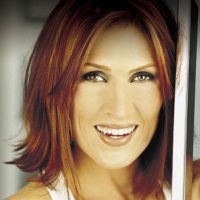 Jo Dee Marie Messina is an American country music singer-songwriter. To date, she has charted nine Number One singles on the Billboard country music charts. She has been honored by the Country Music Association, the Academy of Country Music and nominated for a Grammy Award. She was the first female country artist to score three multiple-week Number One songs from the same album. To date, she has two Platinum and three Gold-certified albums by the RIAA. Messina debuted in 1996 with the single, "Heads North Carolina, Tails California". Her album was certifified "Gold" by the RIAA. Her second album, I'm Alright produced five Top 10 Country hits between 1998 in 1999 and sold over a million copies in America. Since her debut, six of her singles have peaked at #1 on the Billboard Country singles chart and five of her albums have received a certification by the RIAA or the CRIA.
Messina released her self-titled debut album in 1996. It spawned two Top 10 hits, starting with the lead single, "Heads Carolina, Tails California," which peaked at #2 on the Country charts and its follow-up, "You're Not in Kansas Anymore" gained similar success. However, the two additonal singles released from the album, "Do You Wanna Make Something of It" and "He'd Never Seen Julie Cry" peaked outside the Country Top 40 and were minor hits between 1996 and 1997. Following her major success, Messina performed 215 shows in 1996 and became one of the most successful new female vocalists of the mid-90s. Her debut album also sold well, and sold over 500,000 copies and received a "Gold" certification by the RIAA.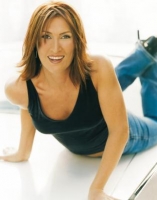 In 1998, Messina released her sophomore album, I'm Alright. The album spawned three #1 hit singles on the Billboard Country Chart in 1998, beginning with "Bye, Bye",then followed by the title track and then with "Stand Beside Me," all three of which charted on the Billboard Hot 100 as well. The third single, "Lesson in Leavin", was a cover of the #1 Country hit by Dottie West in 1980. The song nearly reached #1, but instead peaked at #2 due to the succcess of Lonestar's "Amazed." In 1999, she had another Top 10 hit from the album titled "Because You Loved Me," which peaked at #8 on the Billboard Country Chart.
The following year, she won the Country Music Association's "Horizon award," which is awarded to new Country music artists. She also won Billboard magazine's "Most Played Female at Country Radio and also won three major awards from the Boston Music Awards, located in her home state of Massachusetts. Messina's album also became her biggest-selling album to date, selling an excess of two million copies in the United States, receiving a certification of 2× Platinum by the RIAA. Around the same time, Messina had guest roles on the television shows, Crash and Burn, Nash Bridges and Touched by an Angel. She guest-starred on the series a couple of years earlier and stayed in touch with the show's producer/creator. In the episode titled "Bring On The Rain" (named after Messina's hit song), she appeared as Annie, the single mother of a teenage girl.
She released her third studio album, Burn in 2000, which aimed towards Country pop-styled music. The album's lead single, "That's the Way" peaked at #1 on the Billboard Country Chart and also became her highest-charting single on the Billboard Hot 100, peaking at #25. Following the success, she had two additional Top 10 hits with "Burn" and "Downtime." Messina had another #1 hit from the album in 2001 with "Bring on the Rain", a duet with Tim McGraw that also became a Top 10 hit on the Adult Contemporary Chart, peaking at #6. In addition to headlining concerts, she also toured with Vince Gill, George Strait, and The Judds' reunion tour.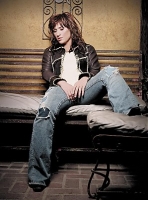 Messina released her first holiday album in 2002 with A Joyful Noise. The title track was released as a single and peaked at #16 on the Adult Contemporary chart in 2003. The album consisted of remakes holiday songs made famous by previous Pop singers. In 2003, she released a Greatest Hits compilation album, which covered most of Messina's hits between 1996 and 2003, and also included two new songs that were released as singles. The first single, "Was That My Life," peaked in the Top 25 and the second single, "I Wish," became a Top 15 hit. The album was also certified "Gold" by the RIAA. In 2005, Messina released her first Country music studio album since 2005, Delicious Surprise. The album peaked at #1 on the Billboard Top Country Albums chart and #9 on the Billboard 200. In late 2005, the album sold over 500,000 copies and became her fourth album to receive a "Gold" certification by the RIAA. The lead single, peaked at #1 on the Billboard Country Chart and became Messina's first single since 2001 to become a #1 hit. The three follow-up singles were Top 30 hits on the Billboard Country chart between 2005 and 2006, but did not enter the Top 20.
Messina released a new single in July 2007, titled "Biker Chick" off her upcoming fifth studio album, Unmistakable. It was written by Kelly Archer and Max T. Barnes and was recorded in the fall of 2006 in Nashville. Although the album was set for release on November 6, 2007, the album was shelved and therefore, the single was dropped from Country radio after spending 9 weeks on the charts. "Biker Chick" peaked at #48 in 2007. Messina joined NBC's The Today Show on Friday, November 30th and performed "Have Yourself A Merry Little Christmas" from her Christmas album, A Joyful Noise. On March 22, 2008, Messina released her second single from her upcoming album titled, "I'm Done." The single is currently charting in the Top 40 on the Billboard Country Chart. Messina, who co-wrote "I'm Done," explained that the release of "Unmistakable" is "truly dictated by the success of the single." [10] On June 10, 2008, Messina and Phil Vassar opened the 2008 CMA Music Festival, where she performed her two #1 hits, "Bye, Bye" and "I'm Alright," both written by Vassar. She also performed her latest single, "I'm Done," which received a positve reaction from the audience that day. Curb Records recently confirmed on their website that Jo Dee Messina's next album entitled "Unmistakable" will be released Tuesday, October 14th, 2008.
---
---