---
Jimmy Wayne Biography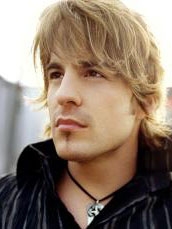 Jimmy Wayne
Real name: Jimmy Wayne Barber
Jimmy Wayne Biography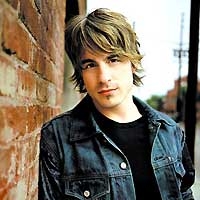 Jimmy Wayne is an American country music singer-songwriter. To date, he has recorded one studio album (2003's Jimmy Wayne) and charted six singles in the Billboard Hot Country Songs charts; his highest-peaking single, "Stay Gone", reached #3 on that chart in 2003.
Before signing to DreamWorks Records in 2001, Wayne co-wrote the song "Put Your Hand in Mine", which was recorded by Tracy Byrd on his 1999 album It's About Time and released as a single. Wayne released his debut album, Jimmy Wayne, in 2003. It produced four hit singles on the country music charts: the Top Ten hits "Stay Gone" and "I Love You This Much", as well as "You Are" and "Paper Angels", both of which peaked in the Top 20.
After DreamWorks closed in 2005, Wayne was transferred to Big Machine Records. Between 2006 and 2007, he released three singles for the label (including the #50-peaking "That's All I'll Ever Need") but no album. The other two singles: "I'll Never Leave You" and "I Didn't Come Here to Lose", were also released, but failed to enter the country music charts. By 2008, he had transferred to Valory, a subsidiary of Big Machine; his first single for Valory, "Do You Believe Me Now", entered the country charts in April 2008. A second studio album, titled Beautiful Thing, is set for release on August 19, 2008.
---
---