---
Jason Michael Carroll Biography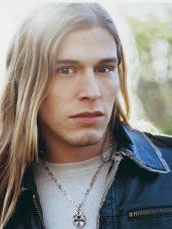 Jason Michael Carroll Biography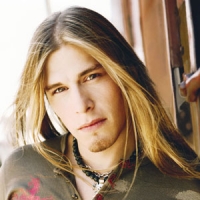 Jason Michael Carroll is an American country music singer-songwriter. After being discovered at a local talent competition in 2004, Carroll was signed to the Arista Nashville label in 2006, releasing his debut album Waitin' in the Country that year. This album, as of 2008, has produced three consecutive Top 40 country hits for him on the Billboard Hot Country Songs charts: "Alyssa Lies" (#5), "Livin' Our Love Song" (#6), and "I Can Sleep When I'm Dead". In 2004, encouraged by his mother, Carroll won a local singing competition, WRAZ FOX 50's Gimme the Mic. During this same period, Carroll had finished writing "Alyssa Lies." Carroll says he struggled to the point of getting migraines for a year and a half before finishing the song. He was discovered by Rusty Harmon, the manager who produced Hootie & the Blowfish a decade ago. By the summer of 2005, Carroll was a regular along Nashville's Music Row. He later signed with the booking agency Monterey Peninsula Artists Nashville and entered a recording agreement with Arista Records.
Carroll's debut album Waitin' in the Country, produced by Don Gehman was released on February 6. In its opening week, it debuted at #1 on the Billboard Top Country Albums Charts. With first-week sales of 57,608, and a Billboard 200 pop chart entry at #8, Carroll had once achieved both the best unit sales and the highest pop chart debut by a new country male artist since Billy Ray Cyrus in 1992. However, thanks to his exposure on "American Idol", newcomer Bucky Covington's debut album later surpassed Carroll's sales. The debut album from Waitin' in the Country, entitled "Alyssa Lies", reached #5 on the Hot Country Songs charts; it was followed by "Livin' Our Love Song" which peaked at #6. The album's third single, "I Can Sleep When I'm Dead", was released in early 2008. On Saturday February 24, 2007, Carroll made his second (first televised) appearance on the Grand Ole Opry.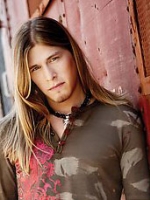 Carroll doesn't look like he sounds – and that intrigue only heightens both realities of the twangy vocalist from North Carolina. After all, to hear him is to hear a straight-up, full-tilt, no-frills country singer who works a groove like a mule team, a melody like a barrel racer going for time, and a tear jerker with the dignity of Sunday grace. But to look at the rangy 28-year-old is to see a twinkle in the eye of a kid who could be just as at home on a surf or skateboard, a bit of mischief and kicked-back cool that says suburban sprawl and good times found where they fall. Jason Michael not only isn't afraid of the contradictions, he leans into them with a freewheeling abandon. To listen to the thump'n'bump of "Waitin' in the Country," with its great big, descending bass-line and big-flanged electric guitars; the chuggingly insistent "I Can Sleep When I'm Dead," with its turbo-diesel chording; or the romping, universal whirl of "Anywhere USA," with its sawing fiddles and wailing steel guitar, is to understand this is a young man who likes to have economy-sized fun. Yet just as quickly, he can sink his teeth into the fight-for-the-one-you're-meant-to-be-with intensity of "Love Won't Let Me," the celebration of life and enduring love in "Livin' Our Love Song," or the resolved acceptance of life on its terms with "Let It Rain," which speaks to a seriousness that exists below the obvious inside the emerging singer/songwriter.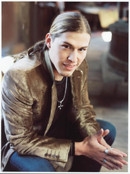 Brought up in North Carolina, the youngster spent years not being allowed to listen to "secular music." No rock, no pop, no country – and other than the occasional moment stolen in a friend's parents' car on the way somewhere, Jason Michael's musicality came in a rush when he began working in a motor shop. Suddenly, it was full immersion – though country spoke the loudest to him, the young man's break came from a pop radio station's karaoke contest, which he entered and won – and in doing so, was asked to join a local country band that was losing its singer. But while they were playing at playing, Jason Michael was spending his off-nights at the Longbranch Saloon in Raleigh, making friends and in-roads. When an offer came to play the legendary club and his buddies had other things to do, there came a crossroads. Jason Michael was handed a pink sheet of paper with the news that he was being terminated. Having helped his bandmates step it up, they responded to the challenge by retreating – making the scrappy 24-year-old that much more determined.
While the likable country boy did it as much for his mama as anything, his participation proved fortuitous. Not only did he win the Raleigh/Durham market, but the visibility began to open doors leading to producer Don Gehman. Having helmed the mega-Platinum Cracked Rear View for Hootie & the Blowfish, Pat Green's Grammy-nominated Wave on Wave, and every significant John Mellencamp record, it was clear that if straight-up-the-middle country wasn't his stock in trade, songs and sonics were.
---
---