---
Jamey Johnson Biography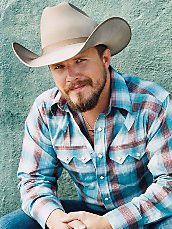 Jamey Johnson Biography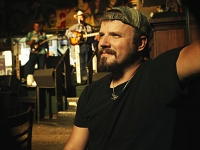 Jamey Johnson is an American country music singer-songwriter. Signed to BNA Records in 2005, Johnson made his debut with his single "The Dollar", which reached a peak of #14 on the U.S. Billboard Hot Country Songs charts. An album, also titled The Dollar, was released in 2006; however, its second single failed to chart, and Johnson was dropped from BNA's roster. Johnson signed to Mercury Nashville Records in March 2008, releasing his first single for the label that month.
In addition to his own material, Johnson has co-written three singles for Trace Adkins, as well as one each for George Strait, Joe Nichols and John Michael Montgomery.
Johnson was born and raised in Montgomery, Alabama. From an early age, he was influenced by country acts such as Alabama and Alan Jackson, the latter of whom he claims is the first act that he saw in concert. Johnson, after graduating high school, attended Jacksonville State University, the same university from which Alabama lead singer Randy Owen graduated.
Johnson then quit college after two years, and served in the the Marine Corps Reserves for eight years. After exiting the Marines, he began playing country music in various bars throughout Montgomery; one of his first gigs was opening for David Allan Coe. By 2000, Johnson had moved to Nashville, Tennessee in pursuit of a career in country music. One of his first connections was with Greg Perkins, a fiddler who had played for Tanya Tucker and other artists. Perkins invited Johnson to sing as a duet partner on a demo tape; the other duet partner with whom he sang was Gretchen Wilson. Songs for which Johnson sang demos include "Songs About Me" (cut by Trace Adkins) and "That's How They Do It in Dixie" (cut by Hank Williams, Jr. with Big & Rich, Gretchen Wilson, and Van Zant).
In addition, Johnson had made connections with producer and songwriter Buddy Cannon, who helped him land a songwriting contract. Among Johnson's first cuts as a songwriter was "Honky Tonk Badonkadonk", which Adkins cut for his 2005 album Songs About Me and released as a single.
By 2005, Johnson had also been signed to a recording contract with BNA Records. His first single, entitled "The Dollar", was released that year, followed by his debut album (also entitled The Dollar) in March 2006. "The Dollar" went on to peak at #14 on the Billboard Hot Country Songs charts; the album's second single, "Rebelicious", failed to enter the charts, and Johnson was dropped from BNA not long afterward.
Johnson saw continued success as a songwriter after exiting BNA. In 2006, George Strait reached Number One on the country music charts with "Give It Away", a song which Jamey co-wrote with Bill Anderson and Buddy Cannon. Johnson has since co-written two more singles for Trace Adkins as well, both of which charted in 2007: "Ladies Love Country Boys" and "I Got My Game On", the former of which became Adkins' second Billboard Number One single (and his first since "(This Ain't) No Thinkin' Thing" in 1997). Joe Nichols reached Top 20 that same year with "Another Side of You", another song co-written by Johnson.
In 2007, Johnson released an album, That Lonesome Song, which was only made available online. The album drew the attention of Mercury Nashville Records, who signed him to a record deal in 2008. His first single for the label, "In Color," was released in March 2008.
---
---