---
Irene Kelley Biography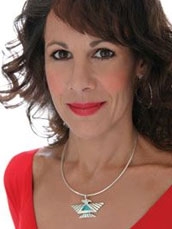 Irene Kelley Biography

A native of Latrobe, PA, Irene Kelley first started playing music in aLed Zeppelin cover band in high school. She got herself kicked out, however, for suggesting that they might try playing a Dolly Partonsong, laying the groundwork for her first steps toward country music. At 19 she got her first guitar, a new Cortez with inlay work that she bought because she thought it was pretty. Soon she began composing the songs that would help pave her way to Nashville. One of her first releases was a song entitled "Pennsylvania Is My Home," which ended up being nominated for the Pennsylvania state song (unfortunately it didn't make it).

A live performance of it, however, did end up being part of a PBS documentary and was one of the songs that she sent to various music publishers in Nashville, eventually attracting the attention of Gordon Payne at CBS Records. A few demos later, she landed herself a recording contract with MCA and in 1983 relocated to Nashville with her husband. MCA released two of Kelley's singles, "You Are a Rock and I Am a Rolling Stone" and "Love Is a Hard Road," but scrapped the full-length album that she had recorded for them.Kelley kept writing, however, and penned songs that would eventually be recorded by Loretta Lynn, Trisha Yearwood, and Ricky Scaggs, among others. Producing another album would be a much longer process, as Kelley focused on her family, raising two young daughters. In 1999 she released her album, Simple Path, on her own label, aided by a talented supporting cast of Nashville musicians. The album earned enough attention and critical praise that it was picked up for national distribution and re-released in 2001 by Relentless Nashville.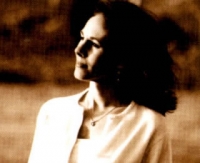 It was at age 15 that she while a singer in a local rock and roll band, whose musical lifeblood included Led Zeppelin hits of the day that her "metal mama" days met their timely end. She committed the unpardonable sin of bringing a Dolly Parton song to a band rehearsal & extolled its virtues. "I saw the Dolly television show one day and was totally taken aback by her singing and her songs. I went out and bought some of her records and was hooked," Irene says. "The band wasn't thrilled with my new direction and I was fired on the spot."

Irene promptly put a new band together and started singing country songs. She didn't even start picking on a guitar until she was 19 years-old. Soon after getting her own "wings of string," she started writing songs of her own. One of her first was "Pennsylvania Is My Home," which she sang in a PBS documentary in 1982. She made a record of the song and sent it out to radio stations that soon started playing it. The song wound up being nominated for the Pennsylvania state song. An enterprising Irene even had T-shirts and bumper stickers made up to help promote her song to the top. Unfortunately, lots of other people had the same idea about there own song, and the state decided to abstain from designating any new "official" songs for a while.

Meanwhile, relieved of her distracting duties with the band, writing became her focus. Irene recalls, "I would sit with my guitar and songs came out. It all happened quite by accident. I would get this great idea and as it kept evolving, I'd write it down. I was really enjoying the process." She sent some of her "Pennsylvania" singles to music publishers in Nashville which generated a reply from Gordon Payne at CBS Records. Payne asked her to come to Nashville to cut some demos. Just to make it seem as fairytale-like as possible, musicians on her first session included Marty Stuart, Sonny Curtis and Jody Maphis, to name a few.
---
---