---
Ian Tyson Biography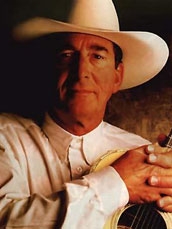 Ian Tyson
Real name: Ian Dawson Tyson
Ian Tyson Biography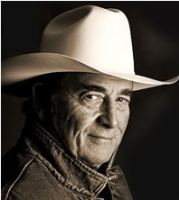 Ian Tyson has long been one of Canada's most respected singer-songwriters. A pioneer who began his career in the early days of the first folk boom in the '60s, he was one of the first Canadians to break into the American popular music market. In the years that followed he hosted his own TV show, recorded some of the best "folk" albums ever made, quit the music business and became — after years of backbreaking work — a rodeo rider and a successful rancher.

But with his songs covered by Neil Young, Judy Collins, Suzy Bogguss, Gordon Lightfoot, Bobby Bare and Ramblin' Jack Elliott, among many others, he returned to music with a vengeance in the mid-'80s. He found himself able to combine his two separate lives in new songs that explained the reality of "western culture" and the mindset of a cowboy in a sometimes-alien world.

Tyson's list of honours — from the Order of Canada to platinum records, Juno Awards and Canadian Country Music Awards — is too lengthy to repeat. He tours constantly across Canada and throughout the United States.

Ian Tyson is a cowboy folk singer from British Columbia, Canada, who was born in Victoria, British Columbia. While part of the groups Ian and Sylvia and Great Speckled Bird, Tyson accentuated the cowboy way and the western life through song. Residing in southern Alberta, Tyson tours all over the west.

Tyson was inducted into the Canadian Country Music Hall of Fame in 1989.

In 2005, CBC Radio One listeners chose his song "Four Strong Winds" as the greatest Canadian song of all time on the series 50 Tracks: The Canadian Version. There was strong momentum for him to be nominated the Greatest Canadian, but he fell short. He has been a strong influence on many Canadian artists, including Neil Young, who recorded "Four Strong Winds" for Comes a Time (1978). Johnny Cash would also record that same song for American V: A Hundred Highways (2006), and Judy Collins recorded a popular version of "Someday Soon". A tribute CD to Ian Tyson, 'The Gift' was released in 2007 on Stony Plain Records featuring 'Someday Soon' done by Doug Andrew with Buddy Cage on pedal steel guitar (Buddy played in Great Speckled Bird), 'Four Strong Winds' recorded by Blue Rodeo, plus another 13 of Tyson's best known songs done by major folk and country artists.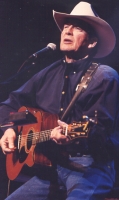 Half of the early-'60s folk group Ian & Sylvia, Ian Tyson retreated from performing and recording after the duo disbanded in the mid-'70s to become a rancher in the foothills of Southern Alberta, Canada. He quietly returned to music-making in the 1980s, releasing a series of albums that focused on detailed songs about the concerns of the working cowboy.

Tyson was born in Victoria, British Columbia. As a child he was involved in rodeo, not music -- he didn't learn to play the guitar until he was recovering from rodeo-related injuries. In the late '50s, he began performing as a folk singer. In 1961, he met singer/songwriterSylvia Fricker and the two musicians began performing together; they also married three years later. Ian & Sylvia and their band,Great Speckled Bird, became popular on the folk scene and released their self-titled debut album in 1962. In 1963, they released Four Strong Winds; the title track, written by Tyson, became a folk standard. Ian & Sylvia successfully recorded together through the mid-'70s. The duo also began hosting a television show, Nashville North, which became the Ian Tyson Show when the couple split up in the middle of the decade.

After Ian & Sylvia's break-up, Tyson recorded Ol'Eon. He temporarily retired from recording in 1979 to work his ranch, but returned withOld Corrals and Sagebrush in 1983. In 1984, he toured with Ricky Skaggs and also released an eponymous album. Tyson released a third album, Cowboyography, two years later, and in 1991, he released another popular Canadian album, And Stood There Amazed, which contained the hits "Springtime in Alberta" and "Black Nights." Subsequent releases include 1994's Eighteen Inches of Rain, 1996's All the Good 'Uns and 1999's Lost Herd. Tyson released Live at Longviewin 2002, followed by Songs from the Gravel Road in 2005.
---
---