---
Mercury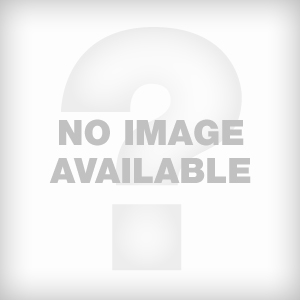 About Mercury
Mercury Records is a record label operating as a standalone company in the UK and as part of the Island Def Jam Music Group in the US, and are both subsidiaries of Universal Music Group. In the US, its name and logo is also used for country releases issued by Universal Music Group Nashville. Mercury Records was founded in Chicago, Illinois in 1945 by Irving Green, Berle Adams and Arthur Talmadge. They were a major force in jazz and blues, classical music, rock and roll, and country music recordings. Early in the labels history, Mercury opened two pressing plants, one in Chicago and the other in St. Louis, Missouri. With the use of automatic presses and providing 24-hour turnaround, they went into direct competition with major recording labels such as Columbia, Decca, and RCA Victor.

The company released an enormous number of recordings under the Mercury label as well as its subsidiaries (Blue Rock Records, Cumberland Records, EmArcy Records, Fontana Records, Limelight Records, Philips Records, Smash Records and Wing Records). In addition, they leased and purchased material by independent labels and redistributed them. Mercury's jazz division had two distinct and important fathers. John Hammond brought his expertise and connections when Mercury bought Keynote Records in the late 1940s. And Mercury was the issuing company and distributor for Norman Granz's pre-Norgran/Verve recordings. Although both Hammond and Granz had departed Mercury by the mid-50's, they established the company in the jazz world. Mercury, under its Emarcy label, released LPs by many important post-swing and bebop artists including Clifford Brown and Max Roach, Clark Terry, Dinah Washington, Nat and Cannonball Adderley, Ernestine Anderson, Sarah Vaughn, Maynard Ferguson, Jimmy Cleveland, Herb Geller and others. By the early 1960s, Mercury was releasing jazz under the flagship label and was an early leader in the new stereo sound releases. Highlights of the early and mid-60's included albums by Quincy Jones, Buddy Rich, Cannonball Adderley, Charles (then called Charlie) Mingus, Dinah Washington, Sarah Vaughn, Max Roach and others. In the early 1950s, Norman Granz started his own record company, Norgran, which later became Verve. In an ironic twist, both Mercury and Verve are now owned by Universal Music Group and Mercury's jazz library falls under the Verve division. Since the early 1990s, Verve has reissued many Mercury jazz titles on CD, often taking care to use original master tapes and including session material not included on the original LPs. In addition, Mosaic Records in Stamford CT has issued several box sets spotlighting the Mercury and Verve recordings of various artists including Max Roach, Roy Eldridge, Dizzy Gillespie and Buddy Rich.

In 1961 the Dutch company Philips Records, having lost its distribution deal with Columbia Records outside North America, signed an exchange agreement with Mercury, and Philips subsequently bought Mercury and its subsidiary labels to expand its US base. In 1962 Philips merged its record operations with Deutsche Grammophon to become PolyGram in 1972.
Under PolyGram, Mercury absorbed Casablanca Records (also home to the 20th Century Records back catalogue), home of heavy metalers KISS and disco stars Donna Summer and Village People, in 1982 and primarily became a rock/pop label with KISS, Scorpions, Rush, Kurtis Blow, Tears for Fears, Bon Jovi, Hanson, Cinderella, Treat and Def Leppard.

In late 1998, PolyGram was bought by Seagrams, which then absorbed the company into its Universal Music Group. Under the reorganization, Mercury Records was folded into the newly formed Island Def Jam Music Group. Mercury's pop roster was predominantly taken over by Island Records, while its urban found a new home at Def Jam Records. Mercury's former country unit became Mercury Nashville Records and is still active as an imprint of Universal Music Group Nashville. Mercury also continues to operate as a fully functional label in the UK. Most recently Mercury Records has been relaunched as a label under Island Def Jam Music Group, appointing record executive David Massey, as the President and CEO of the new venture.
Mercury Artists
Mercury 10 Most Recent Releases
---
---