---
A&M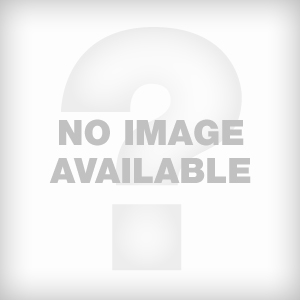 About A&M
A&M Records is an American record label owned by Universal Music Group which operates through the Interscope-Geffen-A&M division.

A&M Records was formed in 1962 by Herb Alpert and Jerry Moss. Their first choice for a name was "Carnival Records," under which they released two singles before discovering another label had taken the Carnival name first. The company was subsequently renamed A&M, after Alpert's and Moss's initials. From 1966 to 1999, the company's headquarters were on the grounds of the historic Charlie Chaplin Studio at 1416 N. La Brea Avenue, near Sunset Boulevard in Hollywood. The A&M Studios and executive offices are now the home of Jim Henson Productions, which operates Henson Recording Studios and the financial center is home to the American Academy of Dramatic Arts.

A&M was bought by PolyGram in 1989 for a reported $500 million. Alpert and Moss continued to manage the label until 1993, when they felt PolyGram was increasing its pressure on A&M to fit the PolyGram corporate structure. The sale to PolyGram stipulated that Alpert and Moss had an integrity clause allowing them to control the label's image through 2009. In 1998, Alpert and Moss sued PolyGram for breach of the integrity clause.

In 1998, PolyGram was bought by Seagrams and merged into its Universal Music Group. The consolidation of these two music giants triggered a shake up of labels. A&M was subsequently merged into Universal Music Group's then newly formed Interscope-Geffen-A&M label group.
The A&M lot on La Brea Avenue was shut down in January 1999 (it is now operating as Henson Recording Studios). During the farewell celebration, the company's staff placed a black band over the A&M sign above the main entrance, indicating the death of the company. Most of the company's workforce (some of whom had been with the company for a decade, or more) were let go, while many of its artists were dropped. Alpert and Moss sued Universal Music Group in 2000; claiming that they had violated a contractual agreement that stated A&M Records would be allowed to retain its corporate culture. The suit was later settled.
The first multi-platinum A&M Records release under Universal Music Group and Interscope was Sting's 1999 album Brand New Day. In addition to Sting, in the time since A&M's restructuring, the company has continued to attain success with releases by its few retained mainstay acts, such as Chris Cornell, Sheryl Crow and Bryan Adams—as well as by newer acts like the Black Eyed Peas, Keyshia Cole, Pussycat Dolls and Duffy.
Website: site.amoctone.com
A&M Artists




A&M 1 Most Recent Release
---
---