---
Epic Records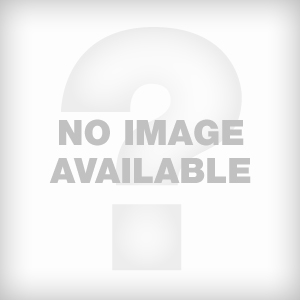 About Epic Records
Epic Records is an American record label, owned and operated by Sony BMG. Epic was launched originally as a jazz and classical music label in 1953 by CBS. Its bright-yellow, black and blue logo became a familiar trademark for many jazz and classical releases. This has included such notables as the Berlin Philharmonic, the Juilliard String Quartet, Antal Doráti conducting the Hague Philharmonic and George Szell conducting the Cleveland Orchestra.

Ten years later, Epic earned its first gold records and developed into a formidable hit-making force in rock and roll, R&B and country music. Among its many acts, it included Bobby Vinton, The Dave Clark Five, The Hollies, Tammy Wynette, Donovan, The Yardbirds, Lulu, and Jeff Beck. Several of the British artists on the Epic roster in the 1960s were the result of Epic's distribution deal with EMI in which Epic recordings were issued by EMI on the Columbia label before the contract with EMI expired at which point CBS Records formed a British Epic Records branch to market Epic label material.

Epic has a long history of many successful acts. During the late 1960s and 1970s, its success extended to include Sly & the Family Stone (66), Charlie Rich (67), Edgar Winter (70),Steve Vai (70-present), REO Speedwagon (71), Johnny Nash (72), ABBA (in the UK) (72), The Isley Brothers (73), Ted Nugent (75), Boston (76), Heart (on sister label Portrait Records) (76), and The Clash(76). In the 1980s and 1990s, Epic made stars out of the likes of Meat Loaf, Adam Ant, The Jacksons, Michael Jackson, Culture Club, Electric Light Orchestra, Ozzy Osbourne, Europe, Sade, Luther Vandross, Gloria Estefan, George Michael, and Cyndi Lauper (through the Portrait label.) Other successful acts included Jessica Simpson, Shakira, Fiona Apple, Jennifer Lopez (from the WORK label) and Mandy Moore. Other artists signed to Epic include Anastacia, Alexz Johnson,The Fray, Incubus, Alkaline Trio, Modest Mouse, Good Charlotte, Live, AC/DC, KISS, Duran Duran, Rage Against the Machine, Chevelle, Editors, Prong, Pearl Jam, Sara Bareilles, Lamb Of God, Suicidal Tendencies, Macy Gray, B*Witched (via Glowworm Records), Bone Thugs-N-Harmony (via Ruthless Records), Tori Amos, Nicole Bennett, FireHouse, and multiplatinum selling artist Céline Dion (on the 550 imprint).
Website: www.epicrecords.com
Epic Records Artists
Epic Records 10 Most Recent Releases
---