---
MCA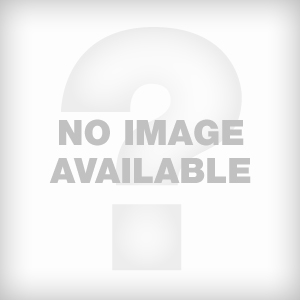 About MCA
MCA Records was an American-based record company owned by MCA Inc., which later gave way to the larger MCA Music Entertainment Group (now Universal Music Group), of which MCA Records was still part. MCA Records was later absorbed by Geffen Records in 2003. MCA entered the recorded music business in 1962 with the purchase of the New York-based US Decca Records branch (established in 1934, including Coral Records and Brunswick Records. As American Decca owned Universal Pictures, MCA assumed full ownership of Universal and made it into the top film studio in town, producing hit after hit. In 1966, MCA formed Uni Records and in 1967 purchased Kapp Records.

In 1977 MCA president Sidney Sheinberg set up the Infinity Records division, based in New York City with Ron Alexenberg as CEO. Alexenberg had previously been with the Epic division of CBS Records, now Sony BMG. The intention was to give MCA a stronger presence on the east coast. The only big hit the Infinity label had was Escape by Rupert Holmes which was #1 at the end of 1979. Infinity also had some success with Hot Chocolate, Spyro Gyra, New England and TKO. But MCA pulled the plug on Infinity after it failed to sell most of the 1 million advance copies of an album featuring Pope John Paul II in October 1979. Infinity was fully absorbed by the parent company in 1980.
In 1979, MCA acquired ABC Records along with its subsidiaries Paramount Records, Dunhill Records, Impulse Records, Westminster Records, and Dot Records. ABC had acquired the Paramount and Dot labels when they purchased Gulf+Western's record labels, the Famous Music Group, thus MCA now controlled the following material once owned by Paramount Pictures: the music released by Paramount's record labels, and the pre-1950 films by Paramount as well. The better selling ABC Records catalogue albums were reissued on the MCA label. The combined effects of the Infinity Records failure, the purchase of ABC Records, rising vinyl costs and a huge slump in record sales produced tremendous losses for the company between 1979 and 1982. It was not until the mid 1980s that the record labels returned to significant profitability. MCA received negative publicity when it tried to raise the list prices of new albums from $8.98 to $9.98. Steely Dan's Gaucho was the first $9.98 list album in November 1980. Tom Petty succeeded in his campaign to force the label to drop prices back to $8.98 for his album Hard Promises released in May 1981.
The Chess Records catalog was acquired from the remnants of Sugar Hill Records in 1985. Motown Records was bought in 1988 (and sold to PolyGram in 1993). GRP Records and Geffen Records were acquired in 1990. Unlike most of MCA's previous acquisitions, the GRP and Geffen labels kept their identities and MCA created a new holding company called MCA Music Entertainment Group. In the same year, the MCA Inc. parent company was purchased by the Matsushita group.

In 1995, Seagram Company Ltd. acquired 80% of MCA and the following year the new owners dropped the MCA name; the company became Universal Studios, Inc. and its music division, MCA Music Entertainment Group, was renamed Universal Music Group. In 1998 Seagram acquired PolyGram (owner of British Decca) from Philips and merged it with its music holdings. When Seagram's drinks business was bought by France-based Pernod Ricard, its media holdings (including Universal) were sold to Vivendi which became Vivendi Universal which was later renamed back to Vivendi SA after selling most of the entertainment division (which included Universal Pictures) to General Electric. In spring 2003, the MCA Records label was absorbed by Geffen Records, which continues to manage MCA's rock, pop, and urban back catalogues (including those from ABC Records and Famous Music Group). Its country music label, MCA Nashville Records is still in operation. MCA's jazz catalogue is managed by Verve Records, while its classical music catalogue is managed by Deutsche Grammophon. MCA's musical theatre catalogue is managed by Decca Records on its Decca Broadway imprint.
Website: www.geffen.com
MCA Artists
MCA 10 Most Recent Releases
---