---
RCA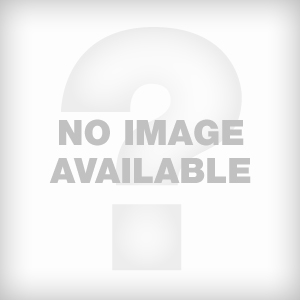 About RCA
RCA Records (originally The Victor Talking Machine Company then RCA Victor) is one of the flagship labels of Sony BMG Music Entertainment. RCA Records was founded in 1901 as the Victor Talking Machine Company, and the RCA initials stand for Radio Corporation of America, which was the parent corporation in the pre-BMG days. RCA is the name of three different co-owned record labels. RCA Records is the pop music, rock music and country music label. RCA Victor is the blues music, world music, jazz, musicals and other musical genres which don't fit the pop music mold label. RCA Red Seal is the renowned classical music label with a reissue sub-label called RCA Gold Seal. Defunct labels include budget labels RCA Camden, RCA Victrola and RCA Custom, famed for issuing record compilations for The Reader's Digest Association as well as pressing records for other record companies. Currently, Legacy Recordings Sony BMG's catalog division, reissues classic albums for RCA.

In 1929, Radio Corporation of America (RCA) purchased the Victor Talking Machine Company, then the world's largest manufacturer of phonographs (including the famous "Victrola") and phonograph records (in British English, "gramophone records"). The company then became RCA-Victor. With Victor, RCA acquired New World rights to the famous Nipper trademark. While in Shanghai China, RCA-Victor was the main competitor with Baak Doi.
In 1931, RCA Victor's British affiliate the Gramophone Company merged with the Columbia Graphophone Company to form EMI. This gave RCA head David Sarnoff a seat on the EMI board. Also in 1931, RCA Victor developed and released the first 33⅓-rpm records to the public. These had the standard groove size identical to the contemporary 78-rpm records, rather than the "microgroove" used in post-World War II 33⅓ "Long Play" records. The format was a commercial failure at the height of the Great Depression, partially because the records and playback equipment were expensive. The system was withdrawn from the market after about a year. (This was not the first attempt at a commercial long play record format, as Edison Records had marketed a microgroove vertically recorded disc with 20 minutes playing time per side the previous decade; the Edison long playing records were also a commercial failure.) In 1932, Bluebird Records was created as a sub-label of RCA Victor. RCA sold its interest in EMI in 1935, but EMI continued to distribute RCA recordings on the HMV label.

During World War II, ties between RCA and its Japanese affiliate JVC were severed. The Japanese record company is today called Victor Entertainment and is still a JVC subsidiary. From 1942 to 1944, RCA Victor was seriously impacted by the American Federation of Musicians recording ban. Virtually all union musicians could not make recordings during that period. One of the few exceptions was the eventual release of recorded performances by the NBC Symphony Orchestra with Arturo Toscanini. However, RCA lost the Philadelphia Orchestra during this period; when Columbia Records settled quickly with the union, Eugene Ormandy and the Philadelphians signed a new contract with Columbia and began making recordings in 1944.

Through the 1940s and 1950s, RCA was in competition with Columbia Records. A number of recordings were made with the NBC Symphony Orchestra, usually conducted by Arturo Toscanini; sometimes RCA utilized recordings of broadcast concerts. When the NBC Symphony was reorganized in the fall of 1954 as the Symphony of the Air, it continued to record for RCA, as well as other labels, usually with Leopold Stokowski. RCA also released a number of recordings with the Victor Symphony Orchestra, later renamed the RCA Victor Symphony Orchestra, which was usually drawn from either Philadelphia or New York musicians, as well as members of the Symphony of the Air. By the late 1950s RCA had fewer high prestige orchestras under contract than Columbia had: RCA recorded the Chicago Symphony Orchestra and the Boston Symphony Orchestra, whereas Columbia had the Cleveland Orchestra, the Philadelphia Orchestra, and the New York Philharmonic Orchestra. In 1955, RCA purchased the recording contract of Elvis Presley from Sun Records for the then astronomical sum of $35,000. Elvis would become RCA's biggest selling recording artist. His first gold record was Heartbreak Hotel, recorded in January 1956. In 1957, RCA ended its 55 year association with EMI and signed a distribution deal with Decca Records, which caused EMI to purchase Capitol Records. Capitol then became the main distributor for EMI recordings in North and South America with RCA distributing its recordings through Decca in the United Kingdom on the RCA and RCA Victor labels with the lightning bolt logo instead of the His Master's Voice Nipper logo (now owned by HMV Group plc in the UK as EMI transferred trademark ownership in 2003). RCA set up its own British distribution in 1971.

In Sept. 1970 RCA issued the first Quadraphonic 4-Channel 8-Track Tape Cartridges (Quad-8, later called just Q8). RCA then began releasing quadraphonic vinyl recordings, primarily of classical music, in the CD-4 format developed by Japan Victor Corporation (JVC), and made commercially practical by Quadracast Systems Inc. (QSI). RCA's trade name became "Quadradisc". The CD-4 format required a special cartridge, a CD-4 demodulator. a four-channel amplifier, and four separate speakers. The CD-4 Quadradisc system was a true discrete 4-4-4 quadraphonic one. Columbia introduced Pseudo quadraphonic matrix system, SQ, which also required a "decoder",4 channel amplifier and the four speakers. The SQ system was not true Quadraphonic because it only had 2 channels and was referred to as a 4-2-4 matrix system. The Warner Music labels also adopted the Quadradisc format, but they, RCA and Columbia abandoned quadraphonic recording within a few years; some of the RCA sessions were later remastered for Dolby encoding (same as Peter Schieber's original matrix system) and released on CD. This included Charles Gerhardt 's series of albums devoted to classic film scores by Erich Wolfgang Korngold, Alfred Newman, Dimitri Tiomkin, Max Steiner, Franz Waxman, and others, performed by the National Philharmonic Orchestra in London's Kingsway Hall.

In 1983, Arista Records owner Bertelsmann sold 50% of Arista to RCA. In 1985, Bertelsmann and RCA formed a joint venture called RCA/Ariola International. When General Electric acquired RCA in 1986, the company sold its 50% interest in RCA/Ariola International to its partner Bertelsmann and the company was renamed BMG Music for Bertelsmann Music Group. BMG brought back the lightning bolt logo to make clear that RCA Records was no longer co-owned with the other RCA entities which GE sold or closed. The only RCA unit GE kept was the National Broadcasting Company. BMG also revived the "RCA Victor" label for musical genres outside of country, pop and rock music. In 2004, BMG and Sony merged their music holdings into a joint venture called Sony BMG. Because Sony Music was the successor to the old CBS music division, this merger meant that RCA Records, once co-owned with NBC, was now under the same umbrella as the label once owned by NBC's rival CBS, Columbia Records. In 2006, Sony BMG merged its Broadway music labels, including RCA Victor to the new Masterworks Broadway Records.
Website: www.rcarecords.com
RCA Artists
RCA 10 Most Recent Releases
---
---