---
Capitol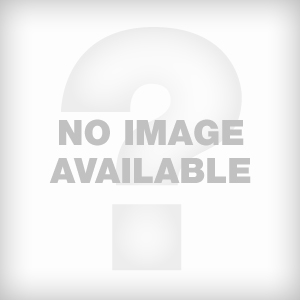 About Capitol
Capitol Records is a major United States-based record label owned by EMI and located in Hollywood, California and New York City as part of Capitol Music Group. Capitol's parent EMI is one of the "big four" music companies, the others being Universal Music, Sony BMG and Warner Music. Its former headquarters building, the Capitol Tower, is a major landmark near the corner of Hollywood and Vine. Among the more famous artists who have recorded for Capitol Records are Nat King Cole, Peggy Lee, Frank Sinatra, Judy Garland, The Beach Boys, The Beatles, Pink Floyd, Duran Duran, the Beastie Boys, Coldplay, Kylie Minogue and Radiohead.

The Capitol Records Company was founded by songwriter Johnny Mercer in 1942, with the financial help of movie producer Buddy DeSylva and the business acumen of Glenn Wallichs (1910-1971), owner of Music City, at the time the biggest record store in Los Angeles, California. Wallichs Music City record store opened in 1940 and was located in Hollywood on the corner of Sunset and Vine. It was the premier music store in Southern California for decades but closed in 1978.

Capitol was the first West Coast label, competing with RCA-Victor, Columbia and Decca, all based in New York. In addition to its Los Angeles recording studio Capitol had a second studio in New York City, and on occasion sent mobile recording equipment to New Orleans, Louisiana and other cities.
By 1946, Capitol had sold 42 million records and was established as one of the Big Six record labels. It was also that year that writer/producer Alan W. Livingston created Bozo the Clown for their new children's record library. Some notable music appreciation albums for children by Capitol during that era included Sparky's Magic Piano and Rusty in Orchestraville.

In 1955, the English record company EMI acquired 96% of Capitol Records stock, for $8.5 million. Soon afterward, EMI built a new studio at Hollywood and Vine to match its state-of-the-art Abbey Road Studios in London — see the Capitol Tower below. EMI's classical Angel Records label was merged into Capitol in 1957. Some classical recordings were issued in high fidelity and even stereophonic sound on the Capitol label by William Steinberg and the Pittsburgh Symphony Orchestra, Leopold Stokowski with various orchestra (including the Los Angeles Philharmonic Orchestra), and Sir Thomas Beecham and the Royal Philharmonic Orchestra, as well as light classical albums by Carmen Dragon and the Hollywood Bowl Orchestra and a series of albums of film music conducted by leading Hollywood composers such as Alfred Newman. Eventually, most of the classical recordings were released exclusively on the Angel and Seraphim labels in the U.S. EMI reissued many of the historic Capitol classical recordings on CD.

After initial resistance to issuing records by The Beatles who were signed to sister EMI label Parlophone, Capitol exercised its option in November 1963 and helped usher in Beatlemania in 1964. (The Beatles' earliest US issues had been on the small Vee-Jay label.) Capitol's producers significantly altered the content of the Beatles albums (see "Record Altering", below.), and, believing the Beatles' recordings were sonically unsuited to the US market, added equalization to brighten the sound, and also piped the recordings through the famous Capitol echo chamber, located underneath the parking lots outside the Capitol Tower.

In the seventies, Capitol launched two alternative labels: EMI America Records and EMI Manhattan Records. New artists included April Wine, Blondie, Burning Spear, Buzzcocks, David Bowie, Kim Carnes, Rosanne Cash, Natalie Cole, Sammy Hagar, Heart, John Hiatt, The Knack, Maze, The Raspberries, Minnie Riperton, Diana Ross, Bob Seger, The Specials, Ten Wheel Drive, The Stranglers, Tavares, George Thorogood, Wings and The Persuasions. In 1977, EMI merged with THORN Electrical Industries to form Thorn EMI. In 1979, Capitol was made part of the EMI Music Worldwide division.

In 2001, EMI merged Capitol Records label with the Priority Records label. The combined label manages rap artists including Cee-Lo, Ice Cube, Snoop Dogg, and C-Murder, Lil Romeo, and Lil Zane. Other 2000s artists include J. Holiday, Jiggolo, LeToya (who had the first #1 album for the label since MC Hammer's 1990 Please Hammer Don't Hurt Em), Zay, Red Cafe, Aslyn, Auf Der Maur, Big Moe, Borialis, Chingy, The Decemberists, Dexter Freebish, Ebony Eyez, From First to Last, The F-ups, Faith Evans, Faultline, Fischerspooner, Interpol, Jonny Greenwood, Katy Perry, Ed Harcourt, Houston, Van Hunt, Javier, Matthew Jay, Methrone, Kylie Minogue, Dave Navarro, OK Go, Lisa Marie Presley, Relient K, Roscoe, RBD, Saosin, Squad Five-O, The Star Spangles, Steriogram, Supervision, Skye Sweetnam, The Vines, Yellowcard, Young Bleed,Young Life Don Yute, Cherish, Shout Out Louds, Hurt, Corinne Bailey Rae, The Magic Numbers, Hedley, End of Fashion, Mims and Morningwood.

In February 2007, EMI announced a merger of Virgin Records and Capitol Records into the Capitol Music Group, as part of this restructuring, hundreds of staff from multiple divisions were laid off and many artists were cut from the roster.[citation needed] With the sale of the Capitol Tower, EMI is planning to close Capitol's operations in Los Angeles and concentrate its work force in New York City.
Website: www.hollywoodandvine.com
Capitol Artists
Capitol 10 Most Recent Releases
---
---