---
Waylon Jennings Biography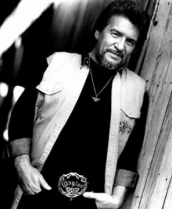 Waylon Jennings
Real name: Waylon Arnold Jennings
Artist name(s): Waymore
Waylon Jennings Biography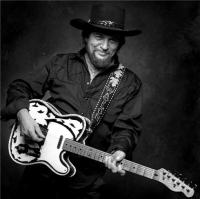 Waylon Arnold Jennings (June 15, 1937 – February 13, 2002) was an influential American country music singer and musician. A self-taught guitar player, he rose to prominence as a bass player for Buddy Holly following the break-up of The Crickets. He escaped death in the February 3, 1959 plane crash that took the lives of Buddy Holly, Richie Valens, and J. P. "The Big Bopper" Richardson when he gave up his seat to the latter.After a brief performing and recording career in Phoenix, Arizona he moved to Nashville, Tennessee, where he did not fit in with the tightly organized music industry in that city. By the 1970s, he had become associated with so-called "outlaws," an informal group of musicians who worked outside of the Nashville corporate scene. A series of duet albums with Willie Nelson in the late 1970s culminated in the 1978 crossover hit, "Mamas Don't Let Your Babies Grow Up to Be Cowboys". In 1979, he recorded the theme song for the hit television show The Dukes of Hazzard, and also served as the narrator ("The Balladeer") for all seven seasons of the show. He continued to be active in the recording industry, forming the group The Highwaymen with Nelson, Johnny Cash, and Kris Kristofferson. Jennings released his last solo studio album in 1998. In 2001, he was inducted into the Country Music Hall of Fame.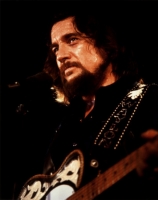 Jennings was born in Littlefield, Texas, the son of Lorene Beatrice (née Shipley) and William Alvin Jennings. His father taught him how to play guitar at age eight, and formed his first band two years later. He worked at a radio station DJ throughout his adolescence, and dropped out of high school to pursue a career in music. During his time working as a DJ, he befriended Buddy Holly. When he was 21, Jennings was tapped by Holly to play bass in Holly's new band on a tour through the Midwest in early 1959. Holly also hired the guitarist, Tommy Allsup and drummer Carl "Goose" Bunch for the "Winter Dance Party" tour. During the early morning hours of February 3, 1959, the charter airplane carrying Buddy Holly, Ritchie Valens and J.P. Richardson (aka "The Big Bopper") crashed outside Clear Lake, Iowa, killing all on board. Jennings had given his seat to Richardson, who had the flu and desperately needed rest[citation needed] In his 1996 autobiography, Jennings admitted that in the years afterward, he felt severe guilt and responsibility for the crash; after Jennings gave up his seat, Holly had jokingly told Jennings, "I hope your ole bus freezes up!" Jennings shot back facetiously, "I hope your damn plane crashes!" After several years of inactivity, during which time he moved from Texas to Arizona and continued working in radio, Jennings began performing and recording again, this time in Phoenix, Arizona. He performed at a newly-opened nightspot called JD's. In those years of two and three shows a night, sometimes six nights a week, singing a variety of folk, Rock 'n' Roll, pop, country, R&B and blues material, he developed a unique sound, a devoted following, and made a decent living. He signed a contract with Herb Alpert's newly-formed A&M Records, and he had a few hit singles on local radio in Phoenix, including "Four Strong Winds" ( written by Ian Tyson) and "Just To Satisfy You" (co-written with Don Bowman). Duane Eddy and Bobby Bare recommended Jennings to producer Chet Atkins, who signed Waylon to RCA Victor. Bobby Bare did his own cover of "Four Strong Winds" after hearing Jenning's version. Still under contract to A&M, Alpert released him, allowing him to sign with RCA Records. Jennings packed up and moved to Nashville, Tennessee in 1965.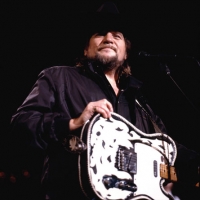 Jennings was accustomed to performing and recording with his own band, The Waylors; this was a practice that was not encouraged by Nashville producers who controlled nearly every aspect of recording. Jennings and Atkins, however, developed a rapport, and had a number of moderately successful hits. Over time, however, Jennings felt limited by the Nashville Sound and the lack of artistic freedom that came with it in the 1960s country music industry. His second marriage, to Lynn Jones, ended in a 1967 divorce suit that left the already broke singer economically crippled.He got married for a third time to Barbara Rood, who tried to get his finances under control. Her efforts created great resentment within Jennings' band[citation needed], and the marriage ended in divorce shortly thereafter. He married for the fourth and final time to Jessi Colter in 1969. Colter (then known as Miriam Eddy) had been married to guitar legend Duane Eddy. With help of Jennings, Colter became a country singer in her own right for a brief period of time during the 1970s, best-known for her 1975 Country-Pop smash, "I'm Not Lisa". Jennings had been growing more frustrated with the Nashville recording scene, and a 1972 bout with hepatitis almost killed him. With his recording contract nearing an end, RCA had already lost another creative force that year: Jennings had met Willie Nelson, who had likewise been frustrated by the lack of freedom in the studio and by the entire Nashville ethos, which led him to relocate his base to Texas two years earlier. Jennings was seriously considering leaving Nashville and returning to a broadcasting career in Phoenix that year.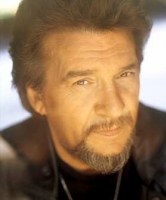 Two things came along to turn Jennings' hard times around. The first was a business manager from New York City named Neil Reshen, and the second was his old friend Willie Nelson. Reshen approached Jennings, still recovering from hepatitis, and offered to re-negotiate his recording and touring contracts. Jennings agreed, and the contract re-negotiation began in earnest. At a 1972 meeting in a Nashville airport, Jennings introduced Reshen to Nelson. By the end of the meeting, Reshen was manager to both singers. By that time, Jennings was aware of the fact that rock bands had almost unprecedented creative freedom to record what they wanted to record, with or without a producer and even to design their album covers. He wanted similar freedom for himself—an unprecedented move in 1972 Nashville. Also in 1972, RCA issued Ladies Love Outlaws, an album that Jennings never wanted released. Nevertheless, the title track is often considered the first song of the outlaw country movement. Reshen drove a hard bargain, but RCA finally agreed to his terms: a $75,000 advance and near-complete artistic control. Re-negotiations of his touring contracts yielded similar positive results, and he began turning a profit from his touring (almost unheard-of in Nashville at that time). Waylon finally had a rock star recording contract, and he looked the part; Reshen had advised him to keep the beard he had grown in the hospital, in order to cultivate a more rock and roll image. By 1973, Nelson had returned to the music industry under the auspices of Atlantic Records, and was on his way to music superstardom. In 1976, Jennings began his career-defining collaborations with Nelson on the compilation album Wanted: The Outlaws!, country's first platinum record. The following year, RCA issued "Ol' Waylon", an album that produced another huge hit duet with Nelson, "Luckenbach, Texas (Back to the Basics of Love)". Waylon and Willie followed in 1978, producing their biggest hit with "Mamas Don't Let Your Babies Grow Up to Be Cowboys". He released I've Always Been Crazy in 1978, followed with a "greatest hits" album in 1979. By the early 1980s, Jennings was completely addicted to cocaine. His personal finances had again unraveled, leaving him bankrupt, though he insisted on repaying every penny and did additional tours to satisfy the debt. His work became less focused, and his tours had progressed into full rock and roll-type excesses. In a widely publicized case, he was arrested in 1977 for cocaine possession by federal agents, though due to almost comedic errors by the DEA, the charges were later dropped. The episode was recounted in Jennings' song "Don't You Think This Outlaw Bit's Done Got out of Hand?"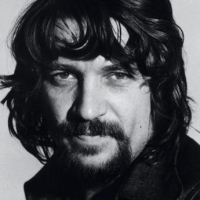 In the mid-1980s, Johnny Cash, Kris Kristofferson, Nelson, and Jennings formed a successful group called The Highwaymen. Aside from his work with The Highwaymen, highlights from his own career include WWII with Willie Nelson in 1982, Will the Wolf Survive in 1985, The Eagle in 1990 and Too Dumb for New York City, Too Ugly for L.A. in 1992. During the early 1990s, Jennings became good friends with the members of the group, Metallica. He had also become very close to Metallica frontman James Hetfield, and influenced some material for their 1996 album Load. In 2003, James Hetfield was featured on the tribute album I've Always Been Crazy: A Tribute to Waylon Jennings, covering Jennings' "Don't You Think This Outlaw Bit's Done Got Out of Hand?" Jennings suffered from worsening diabetes that had ended all but abbreviated touring. On December 19, 2001, his left foot was amputated in a Phoenix, Arizona hospital due to infection arising from his diabetes. Then, on February 13, 2002, Jennings died in his sleep of diabetic complications in Chandler, Arizona. He is interred in the Mesa City Cemetery, Mesa, Arizona.
---
---