---
Tracy Lawrence Biography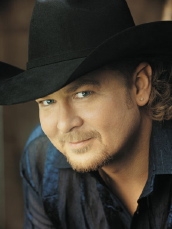 Tracy Lawrence Biography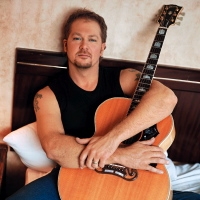 Tracy Lawrence was born in Atlanta, Texas and raised in Foreman, Arkansas. He played in his first band at the age of sixteen and later attended Southern Arkansas University in Magnolia, Arkansas, where he was a member of the Sigma Pi Fraternity. In 1990 Lawrence left Arkansas for Nashville, Tennessee where he hoped to find success as a recording artist. Lawrence worked as an ironworker and in phone sales while he tried to break into the music business. He began participating in talent shows and earned enough money to live on. He began working with Wanda Collier, a music publisher, doing some shows and co-writing some songs, while learning his way around the music scene in Nashville. - He had a gig at the Bluebird Cafe and met Wayne Edwards who became his manager. With Edwards' assistance, Lawrence signed with Atlantic Records and released his first album Sticks and Stones. On May 31, 1991 Lawrence walked his former girlfriend to the door of her hotel room and was confronted by three armed men. The men robbed them and attempted to force Lawrence and his friend into her motel room. Lawrence resisted and was shot four times, allowing his friend to escape. Two of the wounds were major and necessitated surgery. One of the bullets remains embedded in Lawrence's pelvis. Signed to Atlantic Records in 1991, Lawrence made his debut on the country music charts that year with the single "Sticks and Stones", which reached the top of the Billboard country charts in early 1992. His debut album, also titled Sticks and Stones, was also a Number One album on the Top Country Albums charts, and was certified platinum, spawning several Top 10 singles. Lawrence was Billboard's Top New Male Vocalist in 1992 and received the Academy of Country Music's Best New Artist and Top New Male Vocalist in 1993. Lawrence's second album, Alibis (1993), went Platinum and generated four straight Number One singles.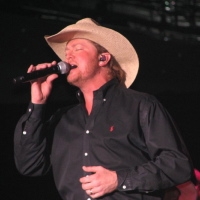 In 1994 Lawrence released his third album, I See It Now, which also went Platinum. Lawrence released a Live album in 1995 and another studio album entitled Time Marches On in 1996. In 1997, Lawrence released his The Coast Is Clear album which he co-produced. Tracy also sang harmony on Trace Adkins' 1997 single, "Every Light in the House". In March 1997, Lawrence married a Dallas Cowboys cheerleader. By September of that year, they'd separated. By December she'd filed charges against him in Nevada for allegedly choking her with her cheerleader pantyhose, throwing her into a wall, and threatening to kill her. Lawrence, who admitted to shoving his wife, was eventually convicted of misdemeanor battery and suspended by his record label until he got "his personal matters straight". He was ordered to pay a $500 fine to a women's shelter in Las Vegas. By the late 1990's, Lawrence's career was at a standstill with many of his singles starting to chart in the lower regions of the country charts. In 2000, Lawrence returned to the Top 5 with a #3 hit "Lessons Learned" which also made the Top 40 on the pop charts. The album by the same title also was successful as well, but his other singles from the album failed to match the success of "Lessons Learned". He released a self-titled album in 2001 on Warner Bros. Records, but he could not maintain chart success with the album with two songs becoming minor hits. During this time, he remarried and started a family of his own with two daughters being born. In 2003, Tracy signed with Dreamworks Records and released an album Strong in 2004. "Strong" became his highest charting album ever going to #2 on the country album charts and #17 on the pop album charts and his single "Paint Me a Birmingham" going to #4 on the country charts.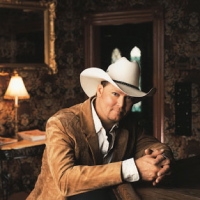 Tracy's second greatest-hits album, called "Then & Now: The Hits Collection", was released in 2005 under the Mercury Records label. The album featured re-recordings of many of Lawrence's Top 5 hits, as well as two new songs, "Used to the Pain" and "If I Don't Make it Back", both of which were minor hits. New re-recordings of the older songs were featured because Lawrence had switched record labels, and the label for whom he was recording did not hold the rights to the old recordings. In 2006, Tracy started his own record label, Rocky Comfort Records. A partnership with his manager and brother Laney Lawrence, Rocky Comfort operates as a joint venture with CO5 Nashville. Tracy's hit single, "Find Out Who Your Friends Are", was released to radio on August 21, 2006 and went to number one, forty-one weeks later on June 12, 2007. For the Love, the first album on the label, was released in January 2007; the album is Lawrence's first album of all-new material in almost three years. Two versions of "Find Out Who Your Friends Are" were recorded on the album: a solo version, and a remix with Tim McGraw and Kenny Chesney as guest vocalists. The remixed version received Musical Event of the Year honors at the 2007 CMA Awards, giving Tracy his first award from the association. Overall, Lawrence has charted more than thirty singles on the country music charts, including eight Number Ones and fourteen additional Top Ten hits. He has also released a total of ten studio albums and four compilations to date.
---
---