---
Randy Travis Biography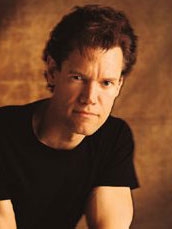 Randy Travis
Real name: Randy Bruce Traywick
Randy Travis Biography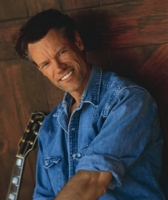 Randy Travis is an American multiple Grammy Award- and Dove Award-winning American country singer. Active since 1985, he has recorded more than a dozen studio albums to date, in addition to charting more than thirty singles on the Billboard Hot Country Songs charts, of which sixteen have reached Number One. Considered a pivotal figure in the history of country music, Travis broke through in the mid-1980s with the release of his album Storms of Life on Warner Bros. Records; the album, which sold more than three million copies, made Travis the first country music act in history to achieve multi-platinum status. It also established him as a neotraditionalist country act, and was followed by a string of several more platinum and multi-platinum albums throughout his career. Starting in the mid-1990s, however, Travis saw decline in his chart success. He left Warner Bros. in 1997 for DreamWorks Records; there, he would eventually switch his focus to gospel music, a switch which — despite earning him only one more country hit in the Number One "Three Wooden Crosses" — earned him several Dove Awards.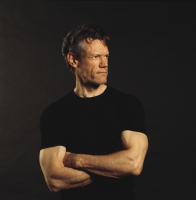 In 1982, Travis recorded an independent album Randy Ray Live and Lib Hatcher used it to secure a deal with Warner Bros. Records. However, the label said they had to keep their romance a secret, so as not to turn away fans, and changed his stage name from Randy Ray to Randy Travis.[5] In 1985, Warner Brothers released Travis' single, "On the Other Hand," which topped out at 67 on the country charts. His next single, "1982", became a Top 10 hit followed by the re-re-release of "On the Other Hand" in 1986. The re-release became Travis' first number one hit. His debut album, Storms of Life, went on to sell more than 4 million copies. In the late 1980s, he had a string of hits, including "No Place Like Home" and "Diggin' Up Bones." A song from his second Warner Brothers album "Always and Forever" titled "Forever and Ever, Amen" arguably launched the neo-traditionalist country era, boosting the popularity of country music beyond its traditional fan base. For two years in a row, Travis won the Grammy Award for Best Male Country Vocal Performance, for the albums Always & Forever in 1988, and for Old 8x10 in 1989. Off the success of his first two albums, Old 8x10 shipped platinum. Always and Forever was number one for 43 weeks. Travis and Hatcher married in 1991. That year Travis took part in Voices That Care, a multi-artist project that featured other top names in music for a one-off single to raise money for the allied troops in the Gulf War. The project included fellow singers Garth Brooks, Kenny Rogers and Kathy Mattea. By 1992, Travis was no longer charting high, as Brooks, Clint Black and others had taken over Nashville. He took a break from music to concentrate on acting and landed roles in several Western-genre films. He returned to recording with the 1994 album This Is Me and the hit single "Whisper My Name."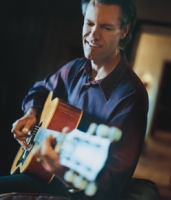 In 1997, Travis parted ways with Warner Brothers. He moved to DreamWorks Nashville and recorded You and You Alone, which produced the top 10 hits "Out of My Bones" and "Spirit of a Boy, Wisdom of a Man." These were followed by 2000's albums Inspirational Journey, 2002's Rise and Shine and 2003's Worship and Faith. The single "Three Wooden Crosses" from the Rise and Shine album reached No. 1 and won the CMA song of the year in 2003. That same year, Travis ranked #13 on CMT's 40 Greatest Men of Country Music. Travis continues to act in film and television; he appeared on the series finale of Touched by an Angel. His second most recent album, Passing Through, was released in November of 2004. It combines the country music of his earlier years, with a little gospel mixed in from more recent albums. After the release of "Glory Train" in 2005 and the Christmas album "Songs of the Season" in 2007, Travis released his brand new single "Faith in You" as a free download from his official website. It heralded the July 2008 release of his latest album, Around the Bend. Along with the release of the free single, RandyTravis.com has also underwent a complete overhaul, with opportunities for fans to create blogs and join an upcoming official fan club.
---