---
Lorrie Morgan Biography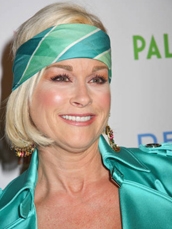 Lorrie Morgan Biography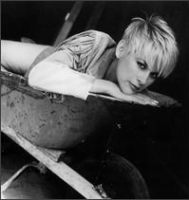 Lorrie Morgan (born Loretta Lynn Morgan, June 27, 1959 in Nashville, Tennessee) is an American country music singer. She is the daughter of George Morgan, a country music singer who charted several hit singles between 1949 and his death in 1975. Lorrie Morgan charted her first single in 1978, although she did not break into the Top 40 on the U.S. country charts until her 1989 single "Trainwreck of Emotion". Since then, she has charted more than twenty-five singles on the Billboard Hot Country Singles & Tracks charts, with three of those singles having reached Number One. She has also recorded more than fifteen studio albums to date.
Lorrie made her first appearance on the Grand Ole Opry at age thirteen, performing Marie Osmond's "Paper Roses." Her father died when she was sixteen. When her father died in 1975, she took over his band and began leading the group through various club gigs. Within a few years she disbanded the group, and in 1977 she went on to play with the Little Roy Wiggins band. She then became a receptionist and demo singer at Acuff-Rose, where she also wrote songs. For some years in the late 1970s, she was a featured vocalist on the morning television show hosted by Ralph Emery on Nashville's WSM-TV (now WSMV); Emery was a longtime friend of her father, who appeared on the former's Opry Star Spotlight overnight music and interview show that ran for many years on WSM-AM. She had one minor hit single in 1978; the following year another minor hit with "I'm Completely Satisfied", an electronically dubbed duet with her late father. She began touring Nashville nightclubs and opened for a number of acts, including Jack Greene, Billy Thunderkloud, and Jeannie Seely. She toured as a duet partner with George Jones and spent two years as part of the Opryland USA bluegrass show and as a regular singer on TNN's Nashville Now.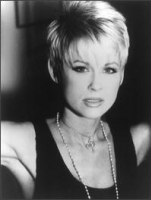 In 1990, Morgan had her first number one single, "Five Minutes". Morgan's second album, Something in Red, was released in 1991, and went platinum. The same year, she married her third husband, Brad Thompson, bus driver of Clint Black. Watch Me, her third album, was released on RCA's newest label, BNA Records; it contained the number-one single "What Part of No". Watch Me also was certified platinum, making Morgan the first female country artist to have three albums in a row to be certified platinum. Morgan's romantic life gained tabloid attention with Dallas Cowboys quarterback Troy Aikman following her second divorce. Morgan was voted Female Vocalist of the Year by the fans in TNN's Music City News awards in 1994. She would earn this honor again in 1996, 1997 and 1998. She also appeared on Frank Sinatra's Duets II album, singing a version of "How Do You Keep the Music Playing" intertwined with Sinatra's "My Funny Valentine". 1995 saw the release of Morgan's Greatest Hits CD, which produced her third and, to date, last number-one single in the song "I Didn't Know My Own Strength". The next year, Morgan was featured on the Beach Boys' now out-of-print album Stars and Stripes Vol. 1, performing a cover of their 1964 hit "Don't Worry Baby". The Beach Boys provided the harmonies and backing vocals.
Morgan is known for her turbulent personal life -- she told Larry King in an interview that "drama is something that lets you know you're still alive." She has a daughter Morgan from her first marriage. She has a son, Jesse Keith Whitley (b. 1987) with her second husband, Keith Whitley. That marriage lasted from 1986 until his death in 1989. After that marriage, she had lengthy involvement with Dallas Cowboys quarterback Troy Aikman.
Morgan was romantically linked from 1994 to 1996 with Fred Dalton Thompson, the actor, lobbyist, former U.S. Senator from Tennessee, and 2008 Republican presidential candidate. She married her fifth husband, singer Sammy Kershaw, on September 29, 2001. That marriage lasted six years. Citing irreconcilable differences, she filed for divorce on October 23, 2007.
---
---