---
Lonestar Biography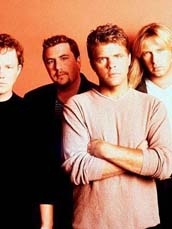 Lonestar
Real name: Michael Britt,
Lonestar Biography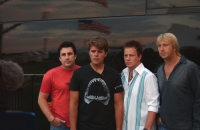 Lonestar is an American country music group consisting of lead singer Cody Collins, Michael Britt (lead guitar, background vocals), Keech Rainwater (drums) and Dean Sams (keyboard, melodica, background vocals). Collins replaced former lead vocalist Richie McDonald, who left in November 2007 for a solo career. John Rich, was also the band's bass guitarist and second lead vocalist until 1998, when he left for a solo career of his own, before founding the duo Big & Rich in 2003. Since Rich's departure, Lonestar has not had an official bass guitarist. Lonestar made its debut on the Billboard country music charts in 1995 with the Top 10 single "Tequila Talkin'". Since then, they have amassed a total of twenty-seven singles on the country charts, with nine of those singles reaching Number One. Their biggest crossover hit was 1999's "Amazed", a crossover hit that reached Number One on both the country charts and the Billboard Hot 100, becoming the first single to do so since Kenny Rogers and Dolly Parton's "Islands in the Stream" in 1983. To date, the group has also recorded eight studio albums and a Greatest Hits compilation; three of their albums have been certified gold, while three more have been certified platinum or higher. The group began in 1992 as a band named Texassee; this name was derived from the fact that all five members were natives of Texas, and met in Nashville, Tennessee's Opryland USA theme park. The original lineup consisted of lead singer Richie McDonald, guitarist Michael Britt, drummer Keech Rainwater, keyboardist Dean Sams, and bass guitarist/co-lead vocalist John Rich. The band's name was later changed to Lonestar.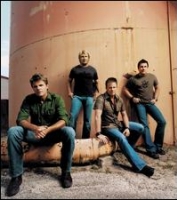 In 1997, the band released its second album, Crazy Nights. Two of the singles from this album — "Say When" and "Come Cryin' to Me" (their second Number One) — were co-written by John Rich, while the 1998 single "Everything's Changed" was co-written by McDonald. Shortly after the release of "Everything's Changed", Rich was fired from the band and went to pursue a solo career on BNA, which would later prove unsuccessful. He has since become one half of the successful country rock duo Big & Rich. Lonely Grill, the first album not to include Rich, was released in 1999. Its first single, "Saturday Night", failed to reach Top 40; however, it was soon followed by the ballad "Amazed", which became a highly successful crossover hit. Having spent eight weeks at Number One on the country charts, "Amazed" would later reach Number One on the Billboard Hot 100 as well, making Lonestar the first country act to top both the Hot Country Songs and Hot 100 charts since 1983, when Kenny Rogers and Dolly Parton accomplished the same feat with "Islands in the Stream". In March 2007, Lonestar parted ways with its record label, BNA Records, due to declining sales. Lead singer Richie McDonald also announced that he would be leaving the group at the end of 2007 in search of a solo career. McDonald released his first solo single, titled "God's Still in America", in July of 2007, just before Cody Collins was confirmed as his replacement. Lonestar's first compilation with Collins as lead singer was a Christmas music compilation titled My Christmas List, available exclusively at the restaurant and gift shop chain Cracker Barrel. The group's first single to feature Collins on lead vocals was "Let Me Love You", which was released in early 2008 on the Co5 label. It is the first single from their upcoming album The Future Is Now.
---
---