---
Keith Urban Biography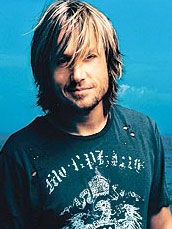 Keith Urban
Real name: Keith Lionel Urban
Keith Urban Biography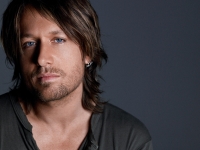 Keith Urban is a Kiwi Grammy- and ARIA-winning country music singer. Urban began his career in Australia, having moved there at an early age. In 1991, Urban released a self-titled debut album, and charted four singles in Australia before moving to the United States in 1992. Eventually, Urban found work as a session guitarist before founding a group known as The Ranch, which recorded one studio album on Capitol Records/EMI and charted one single on the Billboard country charts. Still signed to Capitol/EMI, he made his solo American debut in 1999 with the album keith urban. Certified platinum in the U.S., it also produced his first American Number One in "But for the Grace of God". His breakthrough hit was the Number One "Somebody Like You", from his second Capitol album Golden Road (2002). This album also earned Urban his first Grammy Award win for "You'll Think of Me", its fourth single and the third Billboard Number One of his career. 2004's Be Here, his third American album, produced three more Number Ones, and became his highest-selling album, earning 4× Multi-Platinum certification. Love, Pain & the whole crazy thing was released in 2006, earning Urban's second Grammy for the song "Stupid Boy", while a Greatest Hits package entitled Greatest Hits: 18 Kids followed in the fall of 2007. This cd will be re-released in 2008 to include the re-release and current single, "You Look Good in My Shirt". To date, Urban has released a total of seven studio albums (one of which was released only in the United Kingdom), as well as one album in The Ranch. He has charted more than fifteen singles on the U.S. country charts, including seven Number Ones. A multi-instrumentalist, Urban plays acoustic and electric guitar, as well as ganjo, sitar, bass guitar, mandolin, piano, bouzouki, and percussion.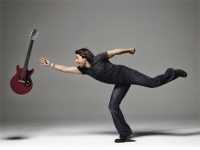 In 1990, Urban signed with EMI in Australia and recorded his first solo album, which charted four No. 1 country hits in Australia. In 1992, he moved to Nashville, Tennessee, where he found work as a guitarist for Brooks & Dunn and can be seen backing Alan Jackson in his music video for "Mercury Blues". Later, Urban formed The Ranch, a three-piece group that released one album in 1997. Originally the front man for The Ranch, Urban disbanded the group to pursue a solo career in 1998. In 1999, Urban found "Vocal Coach to the Stars" Brett Manning, and worked with him up until 2001. In Nashville, Urban became a frequent user of cocaine. After reaching a personal nadir in 1998, he became determined to give up the habit and checked into Cumberland Heights, a treatment center in Nashville. After cleaning up, Urban released his self-titled American debut in 1999, which produced three top 5 hits and secured for him the Top New Male Vocalist Award at the 2001 Academy of Country Music Awards and the 2001 Country Music Association's Horizon Award. Widely regarded for his guitar skills, he has performed as a session musician on albums such as Charlie Daniels, Emerson Drive, Garth Brooks' Double Live, Dixie Chicks' Fly, and Paul Brandt's This Time Around. Urban released Golden Road in 2002, and the success of the single "Somebody Like You" sent his career into high gear. Touring as a supporting act for renowned country acts Brooks & Dunn, Martina McBride and Kenny Chesney honed Urban's skills and stage-craft. Country video channel CMT signed on as the title sponsor of Urban's first headlining arena tour titled Keith Urban Be Here '04 with opening act Katrina Elam. Urban continued his meteoric rise to fame in 2005 with a very successful tour with Elam called Alive in '05. He performed in the Live 8 Philadelphia concert on July 2, 2005 and had been chosen by The Gap to appear alongside seven other musical stars in their "Favorites" campaign. He was named the 2005 CMA's Entertainer of the Year. He released a DVD in late September 2005 entitled Livin' Right Now, recorded in at the Wiltern Theater in California in December 2004.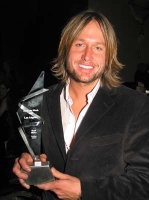 In 2005 Urban played in front of European audiences for the first time. In May Urban supported Bryan Adams on his UK and Ireland tour, which included dates in Earls Court, London, SECC, Glasgow and The Point, Dublin. On June 6 a UK only album, Days Go By was released, this album contained songs from both Be Here and Golden Road . In October Urban returned for a headlining tour with Nerina Pallot and Richard Winsland as support acts. Urban has recently performed "Better Life" on the CMA Awards and "You'll Think of Me" on the American Music Awards. He also performed at the Grammys playing "You'll Think of Me" and "The Lucky One" with Faith Hill. At the 2006 ACM Awards Urban performed "Tonight I Wanna Cry" and played guitar for Brooks & Dunn's song "Believe." On Monday August 21, 2006, Urban made history when his new single "Once in a Lifetime" debuted at #17, setting a new record for the highest-debuting country single in the 62-year history of Billboard's country charts. The record was formerly held by Garth Brooks' "Good Ride Cowboy" and Eddie Rabbitt's "Every Which Way But Loose", both of which debuted at #18. "Good Ride Cowboy" was the highest in the BDS era (1990-present). Urban is also a winner of numerous "Golden Guitars", which are presented annually during the Tamworth Country Music Festival at "The Country Music Association of Australia's Annual Awards" in Tamworth, Australia. He is also a former winner of the Toyota Starmaker Contest, which is held each year in conjunction with the CMAA Awards and the Tamworth Country Music Festival. Keith was named artist of the month for July 2007 on the television network GAC (Great American Country). He answered a question of the day every day that month, and did multiple interviews about love, life, his new album and his stay in rehab.
On July 7, 2007 (Keith performed with Alicia Keys at one of Al Gore's Live Earth concerts held around the world. The concerts were held to raise awareness of global warming. Keith performed at the concert held in New York City and said in an interview that global warming is not a political issue, and what he is doing to help the environment is running all bio-diesel buses in his Love, Pain and The Whole Crazy World Tour.
Urban released his first greatest hits collection, Greatest Hits: 18 Kids, on November 20, 2007. The CD contains all of his top 10 hits, along with two new songs, "Romeo's Tune" and "Got It Right This Time (The Celebration)." In January 2008, Urban embarked on the Love, Pain and the Whole Crazy Carnival Ride Tour with fellow country singer Carrie Underwood. In early May of 2008, Urban debuted a new song at the Grand Ole Opry titled "A New Sunshine". It is not known whether or not the song will appear on his upcoming album slated for an early 2009 release. And in late May 2008, Urban re-recorded a song from his sophomore CD, "You Look Good in My Shirt". The song was released on the radio at the end of May. "Over the years it ("You Look Good In My Shirt") has always played like a hit song," said Keith. "That, combined with numerous requests from both fans and radio about why it was never a single, inspired us to get back into the studio and re-record the song."(keithurban.net) The single is a pre-cursor to the as of late-May 2008 untitled "Love, Pain & the whole crazy World Tour" concert DVD release in the Fall of '08. Urban is currently writing for a new CD to hit sometime in early 2009.
---
---