---
John Berry Biography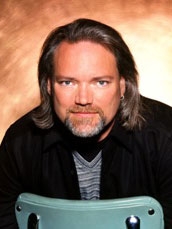 John Berry
Real name: John Edward Berry
John Berry Biography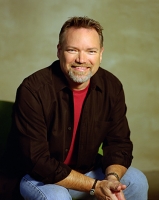 John Berry is an American country music singer-songwriter. Active as a recording artist since 1979, he has recorded more than fifteen studio albums to date. Of these, his self-titled 1995 album has been certified platinum, while 1995's Standing on the Edge and 1997's Faces have both been certified gold. In his career, Berry has also charted nineteen songs on the Billboard Hot Country Songs charts, including the Number One single "Your Love Amazes Me" (1994) and six additional Top Ten hits: "What's In It for Me" (#5, 1994), "You and Only You" (#4, 1995), "Standing on the Edge of Goodbye" (#2, 1995), "I Think About It All the Time" (#4, 1995), "Change My Mind" (#10, 1996), and "She's Taken a Shine" (#2, 1997).
His father listened to concert pianist Van Cliburn, his mother had a strong taste for gospel, and his brother became an opera singer. John gravitated to both soul and country music and began recording his own albums at home in 1979. Two years later, John started performing solo acoustic shows in northeast Georgia,including performing in the parking lot of Sanford Stadium after Georgia Bulldogs home football games, then expanded around the southeast, building a strong name and following. He eventually made six self-produced albums, with the last one selling over 10,000 copies. He was finally signed to Liberty Records/Capitol Records in 1992.
Berry has contributed to children's charities, and lent his name to such causes as adult literacy and Cystic Fibrosis. John has been actively recording his own albums with his new independent label, Clear Sky Records. His album Songs and Stories was released in May 2002, and has sold over 25,000 copies at shows, online, and through his Fan Club. For the 2003 holiday season, he re-released his live Christmas CD, O Holy Night Live (formerly titled Christmas Live). In 2008 John self published his music through indie digital distributor Speakerheart. His 2008 album Those Were the Days, 2007 Hits and his 2006 release I Give My Heart are all now available digitally.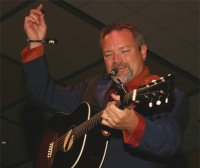 One of the greatest singers in country music wants you to listen to him in a whole new way. Mention the name "John Berry" to just about any country music lover and the response will likely be, "What an awesome vocalist!" For he is noted for the intense passion he has brought to such hits as "Your Love Amazes Me" and "Standing on the Edge of Goodbye." John Berry's wide-ranging tenor voice remains an instrument of stupendous power. But it's not what he wants you to notice on his new Those Were the Days CD.
"This is not about how long can a note be held," says Berry. "This is not about, 'Let me show you what I can do.' This is about the songs. This is about what these songs have got to say. This is about me communicating these messages. Having a conversation, and Let me tell you a story".
"I was very conscious of that when I recorded this album. I grew up with a real gospel background, a lot of church music. In that kind of music, you sing the notes as long as you can sing them, before you go on to the next one. The collection's first single, "A Woman Like You" is already attracting attention with its clever lyric, chopping rhythms and rocking mood. On a song like the sexy, uptempo "Somethin' Somethin,'" John Berry is clearly phrasing his vocals in a more conversational manner. He draws you into the message of the ballad "If That Ain't Love" with gentle persuasion. He is lilting on the jaunty "We Were There," broken hearted in the power waltz "Fool's Lullaby" and wistfully resigned in the ballad "Just Married."
---
---