---
Jack Ingram Biography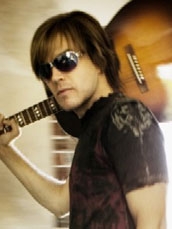 Jack Ingram Biography

Jack Ingram is a Texas-based country musicsinger who is associated with the Texas Country music scene. He first made a living touring between Dallas and Houston and releasing several independent albums before signing withWarner Music the first of several major labels to sign him. During the independent period of his career he scored his first hit on the US Country charts with "Flutter" written by Dallas singer/songwriter Colin Boyd. His most recent studio album was 2007's This Is It. Ingram's chart-topping success has led to a higher profile touring schedule. In 2006, he toured with superstar country duo Brooks & Dunn and country-rock crossover artist Sheryl Crow, although that tour was delayed due to Crow's breast cancer.

In 2005, Ingram signed to the independent record label Big Machine Records. Under the Big Machine banner, Ingram released a predominantly live album entitled Live: Wherever You Are. His first single release on that record label, "Wherever You Are", became Jack's first top 40, and later his first Number One single on the U.S. Billboard Hot Country Songs charts. "Love You", the only other studio track on Live: Wherever You Are, was also released as a single, peaking at #12 on the charts. In late 2006, Ingram released a cover of Hinder's song "Lips of an Angel"; Ingram's cover peaked at No. 16. "Lips of an Angel" was the lead-off single to This Is It, Ingram's second album for Big Machine. Both "Wherever You Are" and "Love You" are also included on This Is It. He won the ACM for top new male vocalist on May 19th 2008.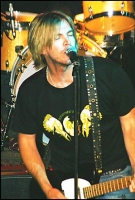 By the mid-'90s after extensive touring with his Beat Up Ford Band, he had released two well-received independent albums and had opened for artists like Merle Haggard and Mark Chesnutt. The end of 1996 brought about a deal with Warner, which reissued his first two indie albums, and in 1997 issued his major-label debut, Livin' or Dyin'. Moving to Sony's Lucky Dog label in 1999, Ingram released his fifth roots rock album, Hey You.
Three years later, he hooked up with Lee Ann Womack's producer, Frank Liddell, for Electric. Young Man, a compilation of recordings of many of his earliest songs, and Live at Gruene Hall: Happy Happy both arrived in 2004. Live Wherever You Are, a live recording featuring two studio singles, was released in 2006 and was his first for Big Machine Records, a label operated by record executive Scott Borchetta and fellow country crooner Toby Keith. A second release from Big Machine, called This Is It, followed in 2007.
---
---