---
Jace Everett Biography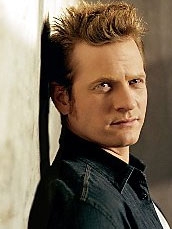 Jace Everett Biography

Jace Everett (born in Evansville, Indiana) is an American country music singer-songwriter. Signed to Epic Records in 2005, he released his debut single "That's the Kind of Love I'm In" in 2005, which peaked at #51 on the Billboard Hot Country Songs charts. He also co-wrote Josh Turner's Number One single "Your Man".

In 2005, Everett was signed to Epic Records. He released his first single, "That's The Kind of Love I'm In" in June 2005. It was followed by the release of his eponymous debut album. Also in 2006, Josh Turner charted at #1 with the song "Your Man", which Everett co-wrote.

In 2008 a remix of "Bad Things", written and performed by Everett, will be featured as the theme song to a new HBO original series.

Everett spent his formative years playing bass and singing in his church youth group. Enamored by both gospel music and the works ofWaylon Jennings and Willie Nelson, Everett, despite taking a stab at collegiate life at Belmont University in Nashville, seemed destined for the music business. After quitting school, he toured the world in a pop cover band, eventually marrying and fathering a child before moving back to Texas. A series of odd jobs followed (ditch digger, photographer, truck washer, waiter, etc.), as well as a divorce, eventually leading the frustrated musician back to Nashville. Within a year of his return, and after a few false starts, Everett landed a major-label record deal with Sony Nashville. Produced by Mark Wrightand Greg Droman, his eponymous debut record arrived in 2005.
---
---