---
Alison Krauss Biography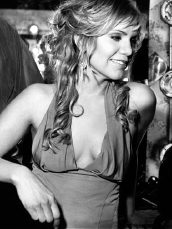 Alison Krauss Biography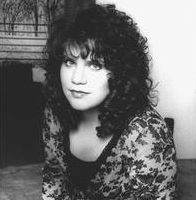 Alison Krauss is an American bluegrass-country singer and fiddle player. She entered the music industry at a young age, winning local contests by the age of ten and recording for the first time at fourteen. She signed with Rounder Records in 1985 and released her first solo album at sixteen in 1987. She was invited to join the band with which she still performs, Alison Krauss + Union Station (AKUS), and later released her first album with them as a group in 1989. She has thus far released more than ten albums, appeared on numerous soundtracks, and has helped usher in a new interest in bluegrass music in the United States. Her soundtrack performances have led to further popularity, including the Grammy-winning O Brother, Where Art Thou? soundtrack, an album also credited with raising American interest in bluegrass, and the Cold Mountain soundtrack, which led to her performance at the 2004 Academy Awards. During her career she has won 21 Grammy Awards—more than any other female artist and tied for seventh-most among all artists—along with numerous other awards. Alison Krauss was born in Decatur, Illinois, but was raised in Champaign, Illinois. She began studying classical violin at five years old but soon switched to bluegrass. At age eight she started entering local talent contests, and at ten she had her own band. At thirteen she won the Walnut Valley Festival Fiddle Championship, and the Society for the Preservation of Bluegrass in America named her the Most Promising Fiddler in the Midwest. Krauss first met Dan Tyminski around 1984 at a festival held by the Society. Every current member of her band, Union Station, first met her at these festivals.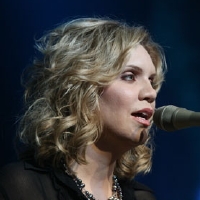 Krauss made her recording debut in 1985 on the independent album, Different Strokes, featuring her brother Viktor, Swamp Weiss, and Jim Hoyles. She performed with John Pennell, bassist and songwriter, from the age of twelve in a band called "Silver Rail". Pennell later formed Union Station, and Krauss joined at his invitation, replacing their previous fiddler Andrea Zonn. Pennell remains one of her favorite songwriters and wrote some of her early work including the popular "Every Time You Say Goodbye". Later that year she signed to Rounder Records, and in 1987, at sixteen, her debut album Too Late to Cry was released with Union Station as her backup band. Krauss' debut solo album was followed shortly by her first group album with Union Station in 1989 Two Highways. Many traditional bluegrass numbers appeared on the album, along with a bluegrass interpretation of The Allman Brothers' "Midnight Rider". Krauss' contract with Rounder required her to alternate between releasing a solo album and an album with Union Station, and she released the solo album I've Got That Old Feeling in 1990. It was her first album to rise onto the Billboard charts, peaking in the top seventy-five on the country chart. The album also was a notable point in her career as she earned her first Grammy Award, the single "Steel Rails" was her first single tracked by Billboard, and the title single "I've Got That Old Feeling" was the first song for which she recorded a music video.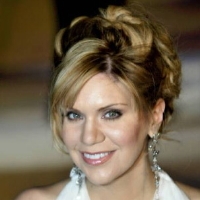 Krauss' second Union Station album Everytime You Say Goodbye was released in 1992, and she went on to win her second Grammy for Best Bluegrass Album of the year. She then joined the Grand Ole Opry in 1993 at the age of 21. She was the youngest cast member at the time, and the first bluegrass artist to join the Opry in twenty-nine years. She also collaborated on a project with the Cox Family in 1994, a bluegrass album called I Know Who Holds Tomorrow. Mandolin and guitar player Dan Tyminski replaced Tim Stafford in Union Station in 1994. Now That I've Found You: A Collection, a compilation of older releases and some covers of her favorite works by other artists, was released in 1995. Some of these covers include Bad Company's "Oh Atlanta", The Foundations' "Baby, Now That I've Found You", and The Beatles' "I Will". The single "When You Say Nothing at All" reached the top five on the Billboard country chart; the album peaked in the top fifteen on the all-genre Billboard 200 chart, and sold two million copies to become Krauss' first double-platinum album. Krauss also was nominated for four Country Music Association Awards and won all of them. So Long So Wrong, another Union Station album, was released in 1997 and won the Grammy for Best Bluegrass Album. Included on the album is the track "It Doesn't Matter," which was featured in the second season premiere episode of Buffy the Vampire Slayer and was included on the Buffy soundtrack in 1999.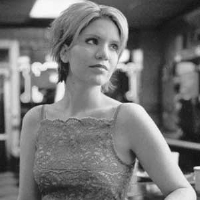 Her next solo release in 1999, Forget About It, included one of her two tracks to appear on the Billboard adult contemporary chart, "Stay". The album was certified gold, and charted within the top seventy-five of the Billboard 200 and in the top five of the country chart. In addition, the track "That Kind of Love" eventually became included in another episode of Buffy the Vampire Slayer. Krauss was married to Pat Bergeson from 1997 to 2001, and they had one son, Sam, who was born in July 1999. Their next album, New Favorite, was released on August 14, 2001. The album went on to win the Grammy for Best Bluegrass Album, with the single "The Lucky One" winning a Grammy as well. New Favorite was followed up by the double platinum double album Live in 2002 and a release of a DVD of the same live performance in 2003. Both the album and the DVD were recorded during a performance at The Louisville Palace. Lonely Runs Both Ways was released in 2004, and eventually became another Alison Krauss & Union Station gold certified album. Ron Block described Lonely Runs Both Ways as "pretty much... what we've always done" in terms of song selection and the style in which those songs were recorded. Krauss, on the other hand, believes the group "was probably the most unprepared we've ever been" for the album and that songs were chosen as needed rather than planned beforehand. She also performed a duet with Brad Paisley on his album Mud on the Tires in the single "Whiskey Lullaby". The single was quite successful, ranking in the top fifty of the Billboard Hot 100 and the top five of the Hot Country Songs, and won the Country Music Association Awards for "Best Musical Event" and "Best Music Video" of the year.
---
---