---
Aaron Tippin Biography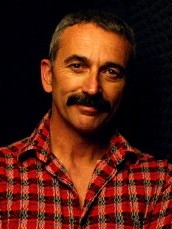 Aaron Tippin
Real name: Aaron Dupree Tippin
Aaron Tippin Biography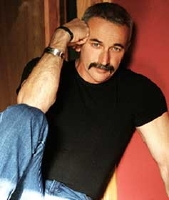 Aaron Tippin was born in Pensacola, Florida, but raised in Travelers Rest, South Carolina. In the 1970s, he made a living as a singer, performing in various local bars. He competed on TNN's "You Can Be A Star" talent contest in 1986, landed a song publishing contract and moved to Nashville in 1987. During this time he wrote songs for The Kingsmen, David Ball, Mark Collie, and Charley Pride. He would spend his nights working at Logan Aluminum in Logan County, Kentucky and spend his days driving 60 miles to Nashville to write songs. Tippin performed his first Nashville nightclub show in 1990, and it earned him a contract with RCA Records Nashville. His first single, "You've Got to Stand for Something", was released in 1991; the song, with its message of standing up for one's personal beliefs, served as an anthem for soldiers fighting in the Gulf War at the time, and reached a peak of #6 on the Billboard country charts. It was also the title track to his debut album, released in late 1991; certified gold in the United States, the album also produced the #40 hit "I Wonder How Far It Is Over You" and the #54 "She Made a Memory out of Me". Tippin's second album, Read Between the Lines, was released in 1992. Its first single, the novelty track "There Ain't Nothin' Wrong with the Radio", became his first Number One hit, spending three weeks at the top of the country charts. Also released from this album were the singles "I Wouldn't Have It Any Other Way", "I Was Born with a Broken Heart", and "My Blue Angel", which peaked at #5, #38 and #7, respectively, on the country charts. Read Between the Lines became Tippin's first platinum album.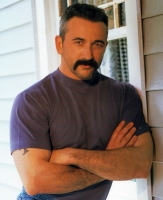 1993 saw the release of his third studio album, entitled Call of the Wild. It produced three straight Top 40 country hits in "Workin' Man's Ph.D.", the title track, and "Whole Lotta Love on the Line"; "Honky Tonk Superman", the final single, failed to make Top 40. One year later, Tippin released his fourth album, Lookin' Back at Myself, which produced the #15 "I Got It Honest" and the minor hit "She Feels Like a Brand New Man Tonight". In 1995, Tippin married the former Thea Corontzos. Along his manager, Billy Craven, Aaron and Thea Tippin created Tippin's company, Tip Top Entertainment. Tippin also opened two hunting supply stores called Aaron Tippin Firearms: one in Smithville, Tennessee, and the other was run by his late father, Willis Emory Tippin, in Oak City, North Carolina (Willis passed away in 2005). 1995 also saw the release of Tippin's fifth studio album for RCA. Entitled Tool Box, it produced his second Number One country hit in the ballad "That's as Close as I'll Get to Loving You"; the second single, "Without Your Love", peaked at #22, while the album's last two singles both failed to make Top 40. Like Call of the Wild and Lookin' Back at Myself before it, Tool Box also earned a gold certification from the RIAA. Tippin's final release for the RCA label, a compilation entitled Greatest Hits... And Then Some, was issued in 1997. Shortly afterward, he exited RCA's roster.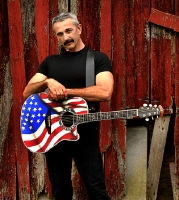 In 1998, Tippin moved to Lyric Street Records, then a newly-formed subsidiary label of the Walt Disney Company. His first single for the label, the #6 hit "For You I Will", served as the lead-off to his 1998 album What This Country Needs. The album produced three more singles, although none of these three peaked any higher than #17. 2000 saw the release of the single "Kiss This". Co-written by Tippin with his wife, Thea, the song went to the top of the Billboard country charts, becoming his third and final Number One hit. It served as the lead-off to his second Lyric Street album, People Like Us; the David Lee Murphy-penned title track to this album reached Top 20 in 2001. People Like Us was also Tippin's final gold album. In the wake of the September 11, 2001 attacks, he released the patriotic anthem "Where the Stars and Stripes and the Eagle Fly". His biggest crossover hit, the song reached #2 on the country charts and #20 on the Billboard Hot 100. It was included on his album Stars & Stripes, which was released in early 2002 (following the release of his Christmas album A December to Remember). Stars & Stripes produced three more singles, including the ballad "Love Like There's No Tomorrow", a duet with Thea. Tippin's last release for Lyric Street was a single entitled "Come Friday", which was slated to be included on an album entitled I Believed. The single peaked at #42 on the country charts, and I Believed was not released; by 2005, he had exited Lyric Street. In 2006, Tippin formed his own record label — Nippit Records, a joint partnership with Rust Nashville. His first release for the album, Aaron Tippin: Now & Then, produced the singles "Ready to Rock (In a Country Kind of Way)" and "I Believed", the latter of which peaked at #55 on the country charts.
---
---